Android is immune to viruses, Windows Phone is not, says Orange customer support
21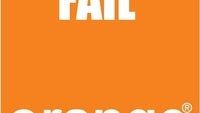 Okay,
Windows Phone handsets may not be perfect
when it comes to malware and exploits, but they are definitely safer than their Android counterparts, don't you think? Well, we now know of at least one person in the world who would disagree with that statement, and the disturbing part is that their job expects them to be much more knowledgeable on the matter.
What you see below is an excerpt from a conversation between an Orange service representative and a subscriber. In a nutshell, the unsuspecting user is being misled into believing that Windows Phone devices are prone to getting viruses, while Android smartphones are more or less immune to such problems.
Could it be that the service rep is convinced that a WP smartphone runs actual Windows, as in Windows 98 SE? If that is the case, perhaps Orange needs to put a little more effort in training its personnel effectively, because a flop like that hurts the customer perception of Windows Phone handsets. And the sad thing is that this is no the first case of
customers not getting adequate information on WP devices
. Whatever the truth may be, don't forget that the answers to your smartphone-related questions may already be here on
PhoneArena.com
, so do not hesitate to come and visit us when in doubt.