Android app will warn you when your other apps snoop on your location
10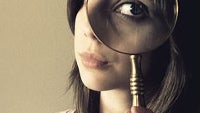 Researchers have found a way to warn users every time when Android applications are tracking their location. A dedicated app is being developed for the Android platform that will warn you when apps snoop on your whereabouts, and it will pop up a warning to let you know that you are being spied on. The new app, said to be coming on Android's Google Play store within the next two months, has found a novel way to detect app spying without requiring you to root your device.
The new app aims to help ordinary users understand when their location is being accessed by third-party applications. It will display a large and easy to understand banner, saying
"Your location is accessed by [name of app]"
. Currently, Android does show a small crosshair icon in the upper notification bar that appears every time an app accesses your location, but researchers have concluded that the meaning of this icon is obscure to the regular user. In fact, a field study led by Rutgers University's Janne Lindqvist, concluded that users were shocked to learn just how frequently apps use their location data, after dealing with a prototype of the new notification app.
"People were really surprised that some apps were accessing their location, or how often some apps were accessing their location,"
Lindqvist said.
The end goal of the upcoming app is first, to raise awareness among people that they are being tracked very often, and second, to put pressure on Google and app developers to be more conservative with location queries.
Interestingly, Google has already flip-flopped positions on the location permission issue. First, with Android 4.3 Jelly Bean, it allowed users to disable permissions for specific apps, and then, shortly after, removed the newly-introduced feature in Android 4.4 KitKat.
It's also interesting how Lindqvist's team had to use a function within the Android location application programming interface (API) to get a signal for every access to location.
"People have previously done this with platform-level changes—meaning you would need to 'root' the phone," says Lindqvist. "But nobody has used an app to do this."
source:
MIT Technology Review