Android Wear Lollipop update could come as soon as tomorrow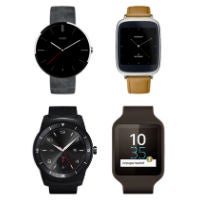 Tis the season for Android updates, and Android Wear isn't getting left out of the fun. A new report is suggesting that the Android Lollipop update could be coming to Android smartwatches as soon as tomorrow. The update isn't expected to be as big a change as it was for smartphones and tablets to go from KitKat to Lollipop, but there are some nice new features expected.
The news comes from
Phandroid
, which appears to have an inside source on the matter. The news is that the update will come as Android 5.0.1, and will include
the updates
that we had heard about in a previous leak. This would mean a number of improvements to make Android Wear easier to use, like easier access to battery and storage info, an option to restore dismissed cards, quick screen brightness toggles (regular, theater mode and sunlight mode), options for the visually impaired, and the actions menu will be reordered based on usage.
There is also a new rumor that the update could "drastically improve battery life" for some Android Wear watches. And, it will probably become a running theme with Android Wear that each update will end up bringing new watch faces to various devices. Unfortunately, there's no word on the official watch face API, so it sounds like we might have to keep going with FaceRepo.