Android O to be oatmeal cookie, not Oreo?
49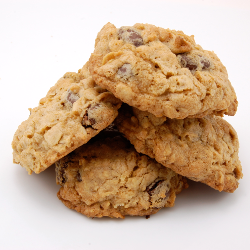 Originally, it was believed that
the "O" in Android O would stand for those luscious Oreo sandwich cookies
. In fact, one could see Google making a deal similar to the one it made to use the KitKat name for Android 4.4 back in 2013. But it now appears that Oreo will not be the name for Android 8.0. Android source code was examined and it revealed several references to 'oc-dev.' That combination of letters (oc) could be "oatmeal cookie," especially since "oatmeal cookie" was found on several slides shown during Google I/O.
Android O is expected to feature
Background Limits
, a way to prevent apps running in the background from eating you out of house, home and battery life.
Notification channels
disseminate notifications by topic.
Picture-in Picture might be one of the most eagerly awaited new features
. This feature would allow you to watch prison drama Wentworth on Netflix while engrossed in a video chat. It will be available for both phones and tablets. And the virtual QWERTY keyboard used on Android O will improve how users navigate Android on the new build.
If you were one of the Android users hoping that O would stand for Oreo, it might have turned out that Google and Nabisco could not reach an agreement on the use of the iconic cookie's name. Unfortunately, that's the way the cookie crumbles.
source:
MYCE
,
@ysamlan
,
@White TigerAE