Android M rumors, features, release date, and all we know so far
61

In less than a week, San Francisco's Moscone Center will host Google's annual I/O developer conference – geeks from all around the world will gather to polish their coding skills and see Google's latest technologies in action. Needless to say, we'll be also keeping a close eye at the event as many of the announcements made there will be of great interest to us and our readers. To be more specific, Google is likely to preview a new version of its Android operating system. Major announcements regarding Android Wear, Android TV, and Android Auto, among other Google products and services, are being rumored as well.
So, what is the next major Android release going to bring? What is in stock for Android Wear? What else are we going to see at Google I/O this year? While we can't yet give definite answers to these questions, we can take a good look at the rumors that have accumulated so far and make a prediction or two, starting with...
Android M – a sweet new flavor
Traditionally, Google has been naming major Android versions after candy and pastries. Android 1.5, for example, was called Cupcake. Then came Donut, Eclair, Froyo, and so on, all the way to Lollipop. Since Android release names go in alphabetical order, it is safe to assume that the name of the next big Android release will begin with the letter M. According to speculations, it could be anything from Muffin or Marshmallow to Milky Way or M&M's, should Google choose to partner up with a well-known candy brand like it did for Android 4.4 KitKat. And as far as version number goes, we've seen references to "Android 5.2" in the past, but a jump straight to Android 6.0 is not out of the question either.
UPDATE:
It is said that the upcoming Android release is internally codenamed Macadamia Nut Cookie. Its official name, however, is most likely to be different, hopefully one that rolls of the tongue more easily.
Material Design – here to stay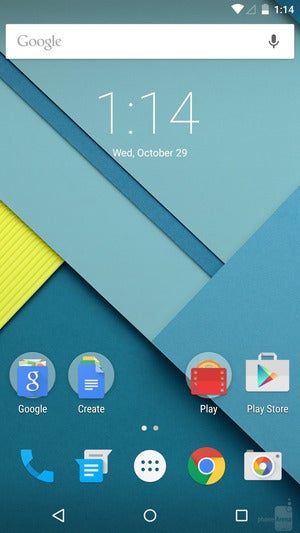 The Material Design look of Android is likely to stay mostly unchanged
In terms of features, Android M is shaping up as an evolutionary upgrade over Lollipop, not as a revolutionary one. That is, its focus could be on enhancing existing features instead of implementing a ton of new ones. Then there are the things likely to stay rather unchanged, such as the look and feel of Android's stock user interface. Minor tweaks here and there are sure to come, but as a whole, Android's UI is expected to be built on top of the Material Design principles instilled with Android 5.0 Lollipop. In other words, expect seeing more flat icons, shadows under objects, sliding transitions, and minimalist approach to graphics design in Android's next major version.
More ways to interact

Imagine if you could interact with Android apps using your voice. Well, if rumors are to be trusted, that might be a feature in Android M, allowing developers to add hands-free capabilities to their software. Now, bear in mind that details are scarce at this time, and this alleged hands-free capability could be just an advanced accessibility feature.

Another rumored Android M feature that we know little about is referred to as Nearby. In a nutshell, it is supposed to simplify the discovery of and communication with other Android users. Will this be Google's Answer to Airdrop in iOS? Well, your guess is as good as ours.

Furthermore, Android M is expected to bring changes to the UI's notifications and volume control system. Details are, again, little to non-existent, but we're secretly hoping for the plain ol' mute feature to make its return to Android. Not that we think Android's interruptions system is going to be retired, that is.



Performance and UI improvements
M won't really be a major Android release if it doesn't improve the platform's overall performance. Among the enhancements we're expecting to see are optimizations in RAM management – apps should be using less of the stuff. Furthermore, Android M is likely to improve on stand-by time by reducing app wake-ups and activity while the device is asleep.
The Android M user interface is rumored to introduce a couple of welcome features – native multi-window support and universal quick replies to incoming messages. The former, which allows apps to run side by side, has been available on some manufacturer UIs for quite a while, and we'll be happy to see it land on a broader range of Android devices. As for the latter, quick replies have been part of iOS since its 8th major release. If Android M's approach follows a similar principle, we'll be allowed to shoot quick text messages back straight from the notification panel.
Security and privacy enhancements
Not long ago, a certain well-known smartphone manufacturer put a fingerprint scanner on its flagship phone – a fingerprint scanner that actually wasn't frustrating to use and could substitute the user's lock screen PIN or password. Then all of a sudden, fingerprint scanners became an industry trend, appearing on more and more premium smartphones, including Android-based phones like the Samsung Galaxy S5, Galaxy Note 4, and Galaxy Alpha. Therefore, rumors suggesting that Android M will boast native support for fingerprint scanners make perfect sense as the feature is only going to grow in popularity. This should allow devs to integrate fingerprint authentication in their apps with ease, regardless of the device's make and model. Besides, logging in on multi-user devices with a scan of a fingerprint seems like a convenient solution.
On a related note, Android M is expected to be the most enterprise-friendly version of the OS to date. The new release is rumored to bring
"the power of Android to all kinds of workplaces [...] to workers at small business, deskless workers, logistics and warehousing jobs"
. From the looks of it, Google could be building on top of Android's ability to separate personal and work-related data, which was added with Lollipop.
Speaking of security and privacy, rumor has it that Android M will allow users to edit app permissions. In other words, if you don't feel like allowing an app to, let's say, read your Google account information or to view your photo gallery, you should be able to disable the software's access to that data.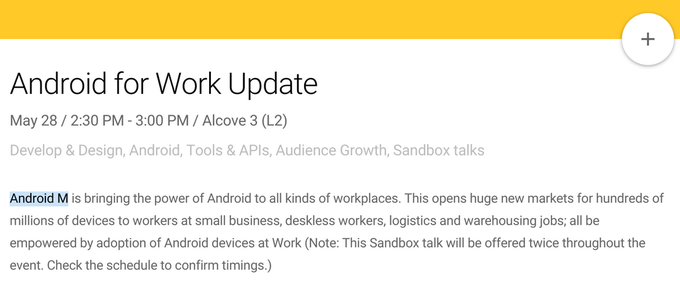 Android M being referenced in the Google I/O schedule of events
Android Pay – more ways to spend your cash
Back in March, Google confirmed that it had been working on a new mobile payments framework called Android Pay. It shouldn't be seen as a whole new mobile payments system as, technically, it isn't going to be. Rather, Android Pay is developed to be a layer allowing devs and companies to easily integrate secure payment methods in their apps. At first, NFC will be the main communications medium used by Android Pay, and biometrics data should be supported at a later point in time.
A new Photos application
From the looks of it, a new Photos application will be announced alongside Android M. Screenshots of the new app were obtained by Android Police and show off the software's functionality and UI. As before, users will be able to back up their images to the cloud, but the twist now is that images won't be tied with the user's Google+ account. Furthermore, Assistant is the name of a new feature in the Photos app. Its purpose is to let people easily create movies, stories, animation and collages out of their photos and videos. Take a look at the screenshots below to see the app in action.
Android Wear... on iOS?
Google's software platform for wearables, Android Wear, has been steadily evolving before our eyes. Its latest release added the much-needed support for Wi-Fi communication and tweaked the UI for a better experience. And at Google I/O, we might see what's in stock for Android Wear in the future. Rumor has it that Google wants to make its platform compatible with iOS devices, namely Apple's iPhone and iPad, as hard-to-believe as this may sound. But impossible this isn't, seeing that Android Wear smartwatches have been made to work with iOS hardware through unofficial means, no hacking required. In any case, Google is said to be
"close to finishing the final technical details"
that will let Android Wear users pair their smartwatches with iOS devices.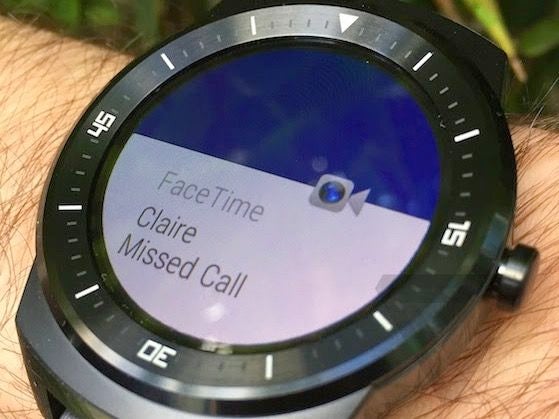 Android Wear compatibility with iOS could be announced at Google I/O"&nbsp
Android M release date – when is it going to launch?

While there's a high chance of seeing Android M demoed at Google I/O next week, we're not holding our breaths for a prompt release of the new version of the platform. It seems safe to expect an early build to be made available for download shortly after the conference, but an actually stable release meant for general use might take months to come. Lollipop, for example, was previewed in June of 2014, only to launch 5 months later. But in any case, one should expect Nexus and Google Play Edition devices to receive the Android M update first. Flagship smartphones and tablets by Samsung, LG, Sony, HTC, and Motorola should come next in line. More information about the Android M launch date will be posted as we get it.
UPDATE:
According to Android Police, Android M will introduce a new update policy for Nexus smartphones and tablets. They will be guarantee software updates and patches for two years after their release.
UPDATE #2:
While we're not sure whether Google I/O will bring a new Nexus device, be it a smartphone or tablet, it is rumored that LG might build one of the next Nexus-branded handsets. Given the lack of details, however, it is highly unlikely to see the device debut at Google's conference.