Android M app data auto backup will make device switching less of a hassle
8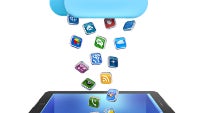 Switching, upgrading, or resetting an Android smartphone is often a daunting task. Not because you will lose your essentials, such as contacts or pictures, no – Google has long taken care of keeping those safely tucked under the cloud's protective cover. But having to reinstall and rearrange all the apps you are using is a chore, to say the least. Well, that little problem may soon be a thing of the past.
Among the many new user experience-enhancing features that Android M is about to bring, there is an Auto Backup for Apps. Much like the name suggests, this should allow apps to save all their data to Google Drive, which should ensure that if a user needs to replace or upgrade their device, their new handset would be restored to a similar condition as the previous one.
The feature will be automatically active for all apps – developers need not worry about updating their software with any additional code. Of course, should the user desire to opt out of auto app backup, the system would allow that.
A neat little touch that was, some would say, long overdue.