Android Oreo update pace is... still slow
19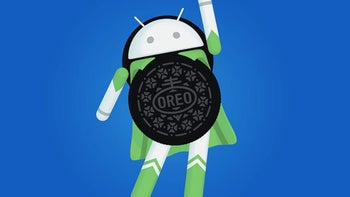 The latest and most up-to-date Android software versions are slowly (and we mean very slowly) creeping onto phones and to show the exact pace Google has now released the Android distribution charts for January.
The bad news is that there are still very few devices running on Android 8.0 Oreo: just 0.7% of the total, up from 0.5% from the last measurements in December 2017. Android 7.x Nougat powered devices now make up 26.3%, up by 3 percentage points.
Here are the complete numbers in comparison with previous data from December 2017:
Android 8.0 Oreo share is now at 0.7% (up from 0.5%)
Android 7.x Nougat has 26.3% (up from 23.3%)
Android 6.x Marshmallow has 28.6% (down from 29.7%)
Android 5.x Lollipop sits at 25.1%
Android 4.4 KitKat is at 12.8%
Android 4.1-4.3 Jelly Bean has 5.6%
Android 4.0 Ice Cream Sandwich has 0.5%
Android 2.3 Gingerbread share is 0.4%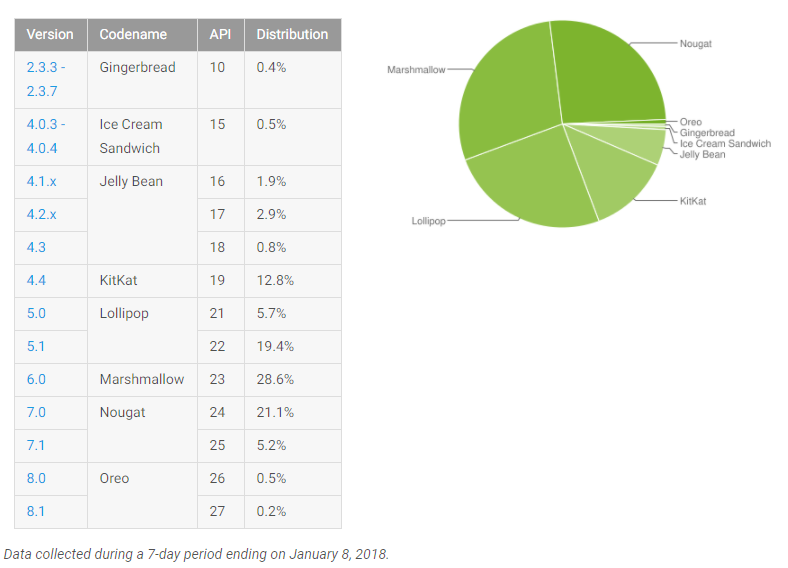 The good news is that phones with newer versions of Android typically start arriving early in the year, so we should soon start to see those numbers go up.
Of course, the slow pace of adoption of the latest Android versions is bad news for developers. Google has tried to address the issue in various ways, and most recently, it introduced Project Treble with Android 8.0 Oreo, an effort to speed up the update process. We will fully see how this plays out in late 2018 when the next version of Android arrives, but let's hope for improvements.