Android 5.0 aka Lemon Meringue Pie build caught running on a Nexus tablet
28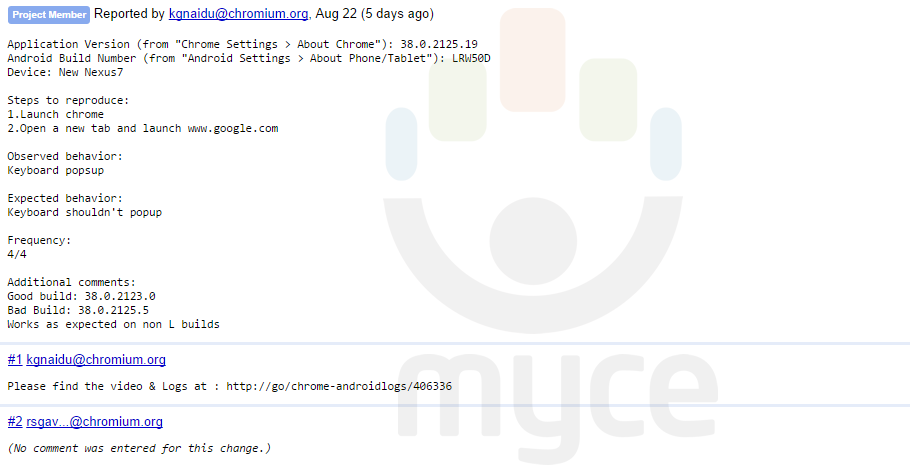 There's plenty of indication that the next version of Android, dubbed
project L
for now, will actually be
called Lemon Meringue Pie
(cumbersome, but not much worse than Ice Cream Sandwich, for instance). Google introduced the Android L framework with the new Material Design language, and now we are waiting on a retail build to hit the shelves, most likely debuted on an
HTC-made Nexus 9
tablet first, with a 64-bit Tegra K1 processor, and allegedly 4 GB of RAM.
Meanwhile, a Lemon Meringue Pie Android build, codenamed LRW50D, has been noticed in the Chromium issue tracker. Ever since Android Cupcake, Android builds have carried such short internal titles, which follow their development chronologically. "L" here stands for the Lemon Meringue Pie in question, "R" is for the code branch that the build originates from, "W" indicates the third quarter of the year, and, finally, the number 50 are the days going into the quarter, which would peg the LRW50 release happening on August 19th, while "D" is the fourth edition for that same day.
Moreover, this LRW50D Android Lemon Meringue Pie build is listed as running on a device named "New
Nexus 7
," likely referring to Google's ASUS-made Nexus tablet that was released last summer. Putting two and two together, Google is obviously in the final laps of testing the next version of its Android mobile OS,
likely to be numbered 5.0
, and called after the zesty LMP desert, on the Nexus tablet line first. This might pour more water in the Nexus 9 existence rumor mill, more so since
we had some new info like on Google's upcoming tablet
just yesterday.