Leak shows the HTC Nexus tablet powered by a 64-bit Tegra K1 processor
61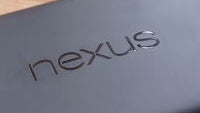 We have been getting quite a bit of info about the upcoming Nexus X, but not as many leaks regarding the HTC-built Nexus tablet. We know that it exists, and the rumors say it will be an 8.9-inch display with the same resolution of the Nexus 10 (2560x1600). There have also been rumors that it would feature a
64-bit Tegra processor
, and that appears to be accurate.
A new CPU-Z report has leaked that shows what is said to be processor info for the upcoming HTC Nexus tablet. CPU-Z reports are impossible to fake, and
TKTech
has proven to be a reliable leaker. We have checked on the report and are assured it is accurate. It shows a device that is powered by a
Tegra K1
clocked at 2.5GHz, with the ridiculous 192-core Kepler GPU. This is a serious SoC, and the Nexus tablet has been rumored in the past to be the first device with this Tegra chip.
Tegra has said said that this chip is 1.5 times more efficient than other mobile GPUs, meaning that the power won't sacrifice battery life. The chip has been shown to be capable of running the
Unreal Engine 4
, fully support DirectX 11, and OpenGL 4.4. That is to say, this chip can do more than Android can (Android L only adds support up to OpenGL 3.1). And, the chip shown is the K1
Denver
, which is 64-bit and murders benchmarks. That's not a bad option for the new Nexus tablet.