Android L becoming LMP; lemon meringue pie?
66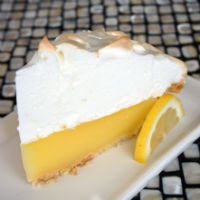 We know that Android L is coming within the next two to three months, but we also know that there will be a dessert-themed nickname for the update. There have been rumors that it would be
Android Lollipop
, but some new evidence is making it look like Google has chosen a nickname, and it may be going back to the bakery for this one.
Before the last minute change to KitKat, Android 4.4 was planned to be called Key Lime Pie. Google even put a key lime pie icon in the easter egg for the system. Since Google couldn't have its pie last time around, it looks as though it is going for a slice with this update. Multiple items have surfaced which refer to the Android L update as "LMP". This can be found in the Android L preview SDK with a reference to "lmp-preview-release", the
Wi-Fi certification
for the alleged HTC Nexus tablet includes LMP in the firmware info, and multiple entries in the AOSP repository mention LMP.
So, at the very least, Google is using lemon meringue pie as an internal codename for the Android L release. That doesn't necessarily mean that the final update will carry that same nickname though. There is always a chance that Google pulls another marketing move with a major candy brand like Lemonheads, Lindor, or Laffy Taffy. For now, it looks like L will be Lemon Meringue Pie.