Analysts say supply chain check shows Apple iPhone shipments remains on track for current quarter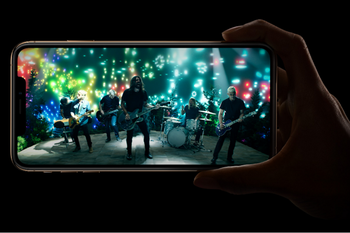 Over the last few weeks, as Apple's share price has plunged 32% from its peak, several analysts have cut their estimates on iPhone shipments for the quarter that started yesterday. Citi Research now expects Apple to
ship 45 million iPhone units from January through March
, a 10% cut from the 50 million handsets it originally forecast. That includes a 48% cut in
iPhone Max XS
production.
As a result of its research into the supply chain, Cowen is keeping its forecast of iPhone shipments during the current quarter at 44 million units, which is in line with the revised forecasts from Citi Research. For the quarter that ended in December (Apple's fiscal first quarter of 2019), the brokerage house expects Apple to have shipped 73.5 million iPhones during the three month period; that includes a change in the mix that added 1.5 million
iPhone XR
units, and an additional 1.5 million
iPhone XS Max
units. Last year, Apple shipped 77.32 million phones during its fiscal first quarter, and 52.22 million iPhones during the period from January through March, 2018.
For all of 2019, Cowen expects Apple to ship less than 200 million handsets, which translates into a drop of 7% to 10% year-over-year.