Analyst says decline in iPhone sales this quarter could be bigger than expected
38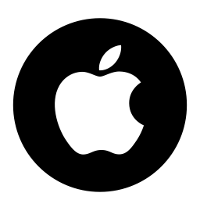 This quarter, for the first time in the history of the Apple iPhone, Apple expects to report a year-over-year decline in sales. Even
Tim Cook reached that conclusion
. "We do think iPhone units will decline in the quarter," said the CEO. "We don't think that they will decline to the levels you'll talk about." Apple iPhone sales narrowly showed some growth during the holiday quarter, which was quite remarkable considering that
it had sold a record 74.5 million units in the 2014 period.
Amazingly, Apple surpassed that total in 2015
by selling a record 74.8 million iPhones
. But unless Apple has a spectacular three month period from January through March, the device will indeed suffer its first decline in sales year-over-year. Pacific Crest Securities analyst Andy Hargreaves recently cut his estimate on Apple's earnings for the quarter as he expects iPhone sales from January through March to register at the low-end of Apple's range.
This year-over-year decline in iPhone sales should be short-lived. Next quarter, we could see some contribution from the 4-inch
Apple iPhone SE
. The following quarter after that, the new design of the
Apple iPhone 7
and
Apple iPhone 7 Plus
should lead to stronger sales year-over-year. There is a good chance that the current quarter is an outlier when it comes to year-over-year iPhone sales.
Apple does have a large number of potential buyers that can make a difference in any given quarter. 60% of Apple iPhone owners who were sporting an iPhone at the time the
Apple iPhone 6
was released, have not yet updated to a device with a larger screen. And if they don't want an iPhone with a larger screen, perhaps they want a more powerful 4-inch model like the upcoming iPhone SE. Either way, it does add up to a large number of potential iPhone buyers on the sidelines, waiting to make a purchase.
Apple iPhone 6s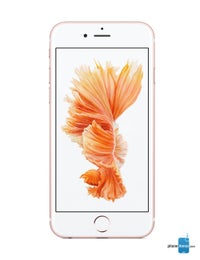 Apple iPhone 6s Plus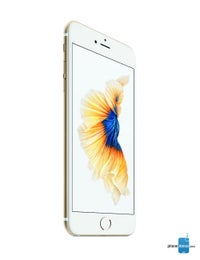 source:
WSJ