Analyst expects Apple to sell 71.5 million iPhones this quarter
28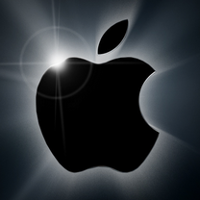 According to KGI analyst Ming-Chi Kuo, Apple will see its sales of iPhone models soar 82% in this year's fourth quarter, compared to the previous three-month period. Kuo sees sales dropping back to earth during the first quarter of 2015. He forecasts a 31% sequential drop of iPhone sales for the opening three months of 2015, bringing the total to 49.4 million for the period.
Kuo sees the
Apple iPhone 6
outselling the larger
Apple iPhone 6 Plus
by better than a 2 to 1 margin in this quarter, and next. For the current period, he predicts that Apple will sell a whopping 41.6 million units of the 4.7-inch iPhone 6, compared to the 15.1 million 5.5-inch iPhone 6 Plus phablets he expects to see rung up during the current three month period. That ratio of 2.75 iPhone 6 phones sold for each iPhone 6 Plus purchased, will drop to 2.11 to 1 for the next quarter. That could be due to increasing supplies of the larger model.
The analyst predicts that most iPhone models will show a decline in sales during the opening quarter of 2015. Two exceptions are the
Apple iPhone 5c
and the
Apple iPhone 4s
. The former is estimated to show a 77.3% increase in Q1 sales due to lower pricing. Kuo also expects the iPhone 4s to increase sales 58.2% sequentially, thanks to strong sales in emerging markets.
via:
AppleInsider