Analyst: New Apple iPhone sales could benefit from carriers' early upgrade plans
12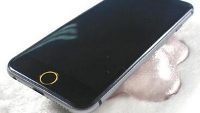 Analyst Chris Cano of Susquehanna told clients in a note disseminated on Wednesday, that the next iteration of the Apple iPhone should benefit from new early upgrade plans offered by the major U.S.carriers. Plans like AT&T Next, Verizon Edge and T-Mobile's Jump! allow customers of these carriers to upgrade before the 24 months waiting period required in the standard contracts signed by Verizon, Sprint and AT&T customers who purchase subsidized phones.
Since the new plans can allow for earlier upgrades, demand for the new iPhone on the weekend of the launch could be even stronger than usual. Cano figures that these early upgrade plans are costing consumers only $2 to $10 a month, which most would find more than worth it in order to score a hot new phone before 24 months has expired.
And since many of these new plans don't require a down payment, consumers might not have to lay out any money to make an iPhone purchase. With the balance due in monthly installments spread out over as long as 30 months, the analyst says that Apple could raise prices and it would hurt less this way. Cano uses AT&T's 30 month payment plan as an example, which would mean that a $50 hike in the price of the iPhone could end up costing a buyer just $1.67 more each month. The analyst says that no smartphone buyer would give an increase of that size a second thought.
"The early upgrade plans only cost the consumer marginally more than a traditional plan, and require no down payment to acquire a new phone. In general under these plans, the consumer is paying an additional $2 to $10 per month for the privilege of upgrading early, depending on the timing of the upgrade."-Chris Cano, analyst, Susquehanna
The latest rumor has
Apple launching a 4.7 inch Apple iPhone 6 in August
with a larger screened 5.5 inch version coming to market the very next month.
source:
Marketwatch
via
NYPost