AnTuTu releases the top ten scoring phones of 2016; Samsung models fail to appear
64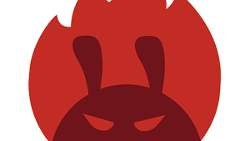 AnTuTu has posted a trio of interesting lists covering the ranking of smartphones that were put through its benchmark test last year. The first list, which covers all platforms, shows the top ten scoring handsets based on the average scores each one tallied on the AnTuTu app. The top average score of 181,316 belongs to the
Apple iPhone 7 Plus
. The A10 chipset kicked butt last year, improving on the breakout performance of 2015's A9. Solidifying the A10's standing in the industry, the second best average score of 172,001 was rung up by the
Apple iPhone 7
.
With an average score of 163,013, the
OnePlus 3T
wound up as the top ranking Android phone. The revised version of the
OnePlus 3
was given a Snapdragon 821 SoC under the hood, replacing the Snapdragon 820 chipset on the original model. The OnePlus 3 was no slouch either, scoring sixth on the overall list and fourth among Android phones with an average AnTuTu score of 147,495.
Other top phones included the LeEco Le Pro3. With an average AnTuTu score of 159,911, the Snapdragon 821 powered handset came in second among Android phones. The next highest average AnTuTu score was the 148,820 produced by the
Moto Z
. Rounding out the top five Android models was the Xiaomi Mi5s, which averaged a benchmark tally of 145,093. Interestingly, the world's largest smartphone manufacturer, Samsung, was completely shut out.
Among iOS devices, the
Apple iPad Pro
came out on top with an average AnTuTu score of 194,838. The tablet is powered by the A9X chipset. The iPhone 7 and iPhone 7 Plus were next. With an average score of 173,140, the
Apple iPad Pro 9.7-inch
model came in fourth with the
Apple iPhone 6s Plus
(138,159) in fifth place.
Keep in mind that each phone had to have been tested at least 2,000 times to be included in any of the lists. Check out the top ten phones and top ten iOS and Android phones for 2016 as determined by their average AnTuTu benchmark scores. Simply click on the slideshow below.
source:
AnTuTu
Recommended Stories