An Apple a day - smaller iPad, Slide-to-Unlock patent, and other goodies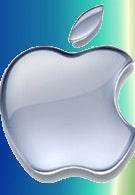 Petty rumors galore circling Apple today, so we decided to wrap them all together for ease of reading:
The rumor for a smaller
iPad
that is in the works
has been floating around
since Spring. This time the same Taiwanese paper which informed us pre-launch that the iPad is actually a tablet – Economic Daily News – states that a second one is being assembled, this time with a 7" screen. The display will feature the current iPad's IPS technology, and will be produced by Chimei Innolux, with the touchscreen components delivered by Cando Corp. The
7" iPad
will finally be assembled by Compal Electronics, report the Taiwanese.
As far as iPads go, a good development on the content side of the tablet is that HBO mentioned availability on the iPad in six months time. The version, called
HBO GO
, will be available on all cable systems, on the iPad ,and other mobile devices. Fans of "True Blood", rejoice!
On a related news, Vimeo, the classy version of YouTube, released its own universal player for the iPad and the iPhone. The player's code detects the device from both the Vimeo site and embedded videos, and can run the content based not on Adobe Flash, but rather on HTML 5, so Apple can have its cake and eat it, too.
On Apple's hardware front another news is making the rounds today. OmniVision's stock slid 4% yesterday on account of a rumor that it will be losing Apple's business in favor of Sony. The imaging sensor that OmniVision supplied for the
iPhone 4
is shooting great HD video, but as far as still shots are concerned, there have been a lot of complaints about yellowish tint and wrong color balance, something that no backlighting can remedy. From that point of view, the rumor is certainly believable, considering that Apple only wants the best for its gadgets. Moreover we've been hearing since Spring time again that OmniVision
will be ditched for Sony's 8MP camera in the 2011 model
. By next summer Sony Ericsson will probably be putting 12MP+ shooters in its smartphone line, so it won't be directly competing with the iPhone in that regard.
Speaking of smartphone competition, Apple was finally granted exclusive rights for their patents on the
Slide-to-Unlock
feature that debuted with the first iPhone in 2007, and on the
"keyboard letter pop"
visual. Therefore, now every manufacturer that wants these goodies to grace its own smartphones, will have to chip in to Apple, or come up with something genuinely different. We don't know if that patent grant can be applied retroactively, i.e. if Apple can go after most of the touchscreen phone makers these days for offering the two features.
And, last but not least, we leave you with a nice unboxing video of the
white iPhone 4
that has been scarcer then a unicorn in the same color recently. The guy is from Canada and obviously didn't get it straight from Apple considering the packaging and the internal rearrangements, but the box is the one for the white version, and the phone itself looks totally cool, so we will wait for his powering up and syncing video as well.
How do you like them Granny Smiths today?
sources:
SlashGear
,
Electronista
,
Engadget
,
AppleInsider
,
RedmondPie
and
DailyMobile