5MP camera for next iPhone, 8MP seen for 2011 model?
This article contains unofficial information.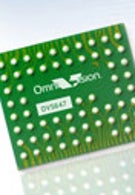 According to Rodman and Renshaw brokerage analyst Ashok Kumar, Apple has started reaching out to parts suppliers for the 2011 iPhone model and has decided to switch vendors from OmniVision to Sony for next year's phone. Sony is expected to provide 8MP camera chips for next year's iPhone, up from the 5MP chip that Apple is supposed to feature in the 2010 iPhone that has yet to be introduced. Currently, the iPhone 3GS offers a 3.2MP shooter while the competition has been putting 5MP cameras on their models. OmniVision took over as the exclusive camera chip supplier to the iPhone just last year, but it appears that Apple is now taking a strong look at rebuilding the 2011 iPhone from the inside out and changing the vendor for the camera could be just the beginning.
Apple iPhone 3GS Specifications
|
Review
source:
TheStreet