Amazon decides not to accept app submissions in Germany
37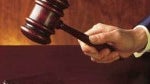 Because of Apple's legal actions in trying to get Amazon to change the name of its "appstore", the online retailer has decided to
stop accepting anymore app submissions in Germany
. In an email sent to app developers, Amazon clearly stated that it would not accept submissions of apps from developers located in Germany. Amazon also clearly made it known that Apple's lawsuit against it in Germany over the use of the "appstore" name was the impetus behind Amazon's decision. The latter did say that it expects to resume accepting submissions from German app developers sometime in the future.
In the States, Amazon has done better in convincing the courts that the Amazon "appstore" name
will not confuse Americans looking for the Apple App Store
. As we
reported
, back in June a federal court in Oakland, California denied a request from Apple for a preliminary injunction against Amazon's use of the "appstore" name for its online repository of applications for Android phones. The court ruled that Apple had not shown a "likelihood of success" in the legal battle with Amazon.
U.S. District Judge Phyllis J. Hamilton wrote in her ruling that the court did not agree with Amazon that the "appstore" term is generic. At the same time, the court
said that Apple's claim that the term "App Store" suggests its own online applications store is not the case, "
as there appears to be no need for a leap of imagination to understand what the term means

," wrote the Judge.
The Judge also noted that Apple's basis for its legal action is the fear that Amazon would let inappropriate content, malware and viruses to enter its appstore and therefore harm the reputation of Apple's App Store. But the Judge says that this is not a valid concern for Apple since the Amazon appstore
does not offer apps for any Apple device
.
The U.S. portion of Apple v. Amazon, Inc. starts this coming October and before the fun and festivities start, you can expect Apple to challenge Amazon's use of the "appstore" name in other countries. After all,
Amazon has seemed to cater a bit in Germany
giving Apple brass the idea that if they rattle the cages a bit, Amazon will retreat for the moment although it does say that Apple's case is without merit.
source:
PCMagazine
Recommended Stories