Amazon announcing next-gen Kindle Fire: meta-liveblog
10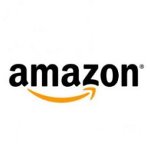 So, after we saw Nokia and Motorola announce their newest phones yesterday, it's now Amazon's turn to announce its own phone... um, we mean tablet... or, well, the reality is that we still don't know exactly what Amazon's going to announce today.
But we intend to find out! Welcome to our liveblog of Amazon's Kindle event, where we anticipate the company to introduce at least a Kindle Fire 2.
Stay tuned, folks, the event will begin at:
1:30PM ET | 12:30PM CT | 10:30AM PT | 7:30PM Central European Time
Images courtesy of The Verge.