Amazon Fire Phone "best seller" ranking, the advent of a game changer or flash in the pan?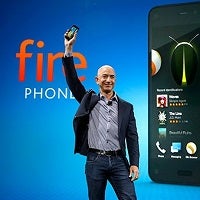 It is certainly too early to call the race that is smartphone market share, but apparent orders for the new
Amazon Fire Phone
paint an interesting picture when measured against Amazon's own "best sellers" ranking in its electronics category.
As of the time of this writing, when looking at Amazon's rankings under "Contract Cell Phones," the 32GB Amazon Fire Phone ranks number 2 behind the
Samsung Galaxy S5
for Sprint. The 64GB Fire Phone ranks number 14.
By contrast, in the broader "Best Sellers in Electronics" category, the 32GB Fire Phone ranks 70 out of 100, though the Galaxy S5 is not on the list and neither is the 64GB Fire Phone. So, perhaps there is some creative figuring going on. Even so, we do not blame Amazon for promoting its own product.
Whether or not there is any cooking of the "sales rankings" books or not, the industry is watching the Fire Phone closely, despite the relative "
meh
" much of the tech world gave the device following its announcement.
However, the tech world does not hold much influence over consumer sentiment, and despite the limited ecosystem that Amazon represents when it comes to apps and forking Android, the real result will be determined by how consumers react to the "experience" that the Fire Phone delivers. Given that, Amazon probably does not need to sell that many devices to drive its point.
Taking the price of the phone aside for a moment, Amazon has established one of the most valuable, and recognizable brands in the world today. Its Kindle tablets hold a commanding, if not majority, share of the tablet market. Amazon customers are not a blindly loyal (like the Apple faithful), but the reputation of the brand along with its consumer base is largely positive.
Amazon Prime provides unlimited music streaming, free two-day shipping on any order no matter how large or small, access to a library of over half-a-million books, and unlimited movie and TV streaming (and there is content there that Netflix, Google Play, and iTunes do not carry believe it or not). Just like any service, there are exceptions, but they really are few and far between.
Couple those consumables with Amazon's own apps, own cloud, own content, et al, and from a macro perspective, you can see why companies like
Samsung and LG will be watching Fire Phone sales very closely
. If Amazon can ship just a couple million units before the end of the year, that may fit the model to rapidly expand to other consumer markets, like Japan, China, the United Kingdom, France, and Germany – not insignificant players in any global company's growth plan, and each with a large enough demographic that can afford to buy the phone at its current price point.
Does Amazon need to outsell any of the big players to call the Fire Phone a success? No. While it is easy to perhaps write it off from a geek's perspective, Amazon may have formulated success from within its own existing customer base, and we know that is its own little world. That also tells us that it is not a flash-in-the-pan either. By that measure, the Fire Phone is not competing with anyone at all.
By the measure of how it will sell through AT&T retail stores, that is a different story, and it will weigh on the retail experience more than anything. Comparisons with the ill-fated
HTC First
are apples-and-oranges because Facebook does not offer anything in the way of tangible consumer goods or services. Even with the price advantage the First had, the higher-end competitors were still arguably a better value because they could use Facebook Home too, so why settle on a phone when you can have an app?
For certain, the Amazon Fire Phone is not just an app. Yes, there are arguably some things that are pure gimmick, but gimmicks work with a lot of consumers.
Amazon Fire Phone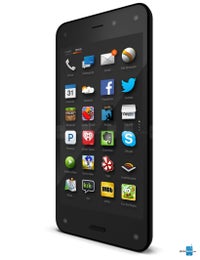 reference:
TalkAndroid.com