All our Honeycomb tablet reviews
9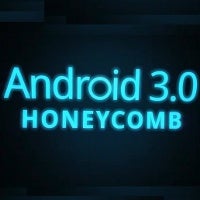 The rainy season has started and the flood of
Honeycomb tablets
didn't wait much to follow suit. From the first Android 3.0-powered tablet in the form of the Motorola XOOM until the latest super slim additions to the Honeycomb roster like the Samsung Galaxy Tab 10.1, we've been treated with top notch hardware including dual-core NVIDIA
Tegra 2 chips
and stunning displays.
We have to admit that while most Android tablets can't brag with unique looks and functionality, some manage to stand out from the crowd. That's why we felt we could put all things in perspective for your convenience in a single article. Check out all of our extensive review coverage of Honeycomb tablets below:
Samsung Galaxy Tab 10.1 Review – we felt like the Galaxy Tab 10.1 was the first product that could truly challenge the iPad. It grabbed the slimmest tablet crown by being a hair thinner than Apple's tablet and it matched it price-wise. It has some shortcomings in comparison to the rest of the Honeycomb crew – no microSD card or microHDMI port. Visit our review for a final yay or nay.
Motorola XOOM Review – Verizon's Motorola XOOM was promised 4G LTE upgrade back at its launch, but you had to trade this off for a hefty price and a bulky product. Despite that, the XOOM packs a dual-core chip and runs Honeycomb smoothly.
T-Mobile G-Slate Review – When you can't compete in the slim body race, you have to find another way to differ. The G-Slate found not one, but two – its 3D video capture and 8.9-inch screen. Do they make a real difference or are they just a gimmick? You can find the answer in our detailed review.
LG Optimus Pad Review – The European version of the G-Slate mimics it for the most part, but to see it for yourself you'd have to check out the full review.
Asus Eee Pad Transformer Review – This crossover device is basically a slate which you can insert into a keyboard dock, which turns it into a netbook, sort of. With a cheap price tag and dual-core processor, we wouldn't wonder why it sells out quickly.
Acer ICONIA TAB A500 Review – Acer's take on tablets is also worth a look as it sports a well built solid body with reassuring metal. If that's what you're after, this tablet has all the other basics covered.
Samsung Galaxy Tab 8.9 Preview - the 8.9-inch sibling of the ten-inch Galaxy Tab is equally powerful, so it definitely deserves your attention. Suffice to say, that 8.9 inch should be the perfect size for typing and holding a tablet with just one hand.