Ahead of the Galaxy Note 5 unveiling, Samsung shares seven reasons why phablets are better
32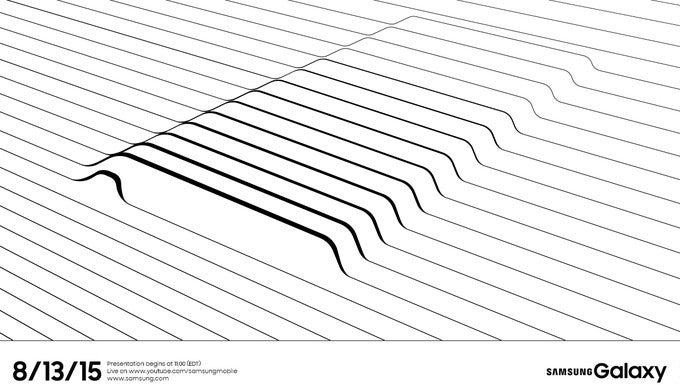 Following a myriad of leaks and rumors, Samsung recently confirmed that the Galaxy Note 5 will be unveiled on Aug 13 by telling us to "
Note the date
" and even teasing us with a sketch of the upcoming phablet (pictured above). As it turns out, however, Samsung is not done with teasing the upcoming Galaxy Note 5 ahead of the handset's official unveiling. The company has just posted a list of seven reasons why phablets are better, which is obviously the company's way of boosting hype around the
Samsung Galaxy Note 5
.
Titled "7 Reasons Why Bigger is Better", the blog post is centered around the rising importance of big-screened smartphones (often called phablets) and their advantages compared to regular-sized handsets. Samsung has a particular interest in promoting phablets: although the manufacturer was not the first company to launch a smartphone with a large display, the original
Samsung Galaxy Note
, launched all the way back in 2011, is often considered to be the first phablet that actually made sense.
Back to Samsung's hype-creating blog post, the manufacturer goes through seven ways that a large screen translates into a better overall experience for customers. It's hardly surprising to see video taking up two bullet points: Samsung says that a large display is not only perfect for consuming video content, but the company also outlines the importance of a large viewfinder when shooting your own videos or taking photos. Samsung also points out that playing mobile games on large smartphones makes for a more immersive experience, while also helping with spacing out the controls across the display.
Samsung also hails big screens for their ability to fit in more content, which is obviously an advantage for both social media browsing and reading e-books or long articles. Another advantage that Samsung highlights about big-screened smartphones is their ability to allow for more efficient text and draw-based communication.
Throughout the blog post, Samsung doesn't specifically mention the Galaxy Note lineup aside from a couple of times. One of these mentions is direct, as the company outlines the advantages of the Galaxy Note lineup's S-Spen stylus for business users. The other is indirect and occurs when Samsung mentions that big screens can be split up in two to allow for true multitasking, this being one of the trademark software features of the Galaxy Note line-up.
What do you guys think of Samsung's blog post? Do you subscribe to Samsung's idea that bigger is better?