After writing off $8 billion for Nokia, does Microsoft still have a chance against Android and iOS?
78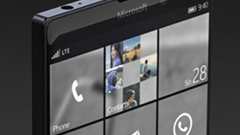 Microsoft's CEO decided to start on the clean in the phone business, announcing a
complete writeoff of the Nokia acquisition yesterday
, to the tune of $7.8 billion, or about the same it paid for the struggling Finnish phone maker last year. In addition, Microsoft will gradually be nixing 7800 jobs, the vast majority of which will be from Nokia's ex-Devices and Services division, thus leaving only one in four employees from the Nokia that were when it was gobbled up.
It's a pretty smart move on behalf of the new CEO Satya Nadella, who was against the Nokia acquisition in the first place. Now, all the writeoffs can be blamed on his predecessor, who
pushed relentlessly for the Nokia coup
, while any future positives resulting from the
rumored thin and light metal Lumias
with Windows 10 Mobile, will be attributed to Mr Nadella's leadership.
Since Microsoft's CEO commented yesterday that the company is not giving up on the mobile strategy, but rather restructuring it, and will be outing fewer, more tailored handsets to see what sticks, it's a bit premature to sing the eulogy for Windows phones. Still, do you think that even with new and attractive Lumias, and a
fresh Win 10 operating system
across the phone, tablet and computer realm, Microsoft can stand a chance against the Android-iOS duopoly? After all, it will have missed a year and a half without a true flagship, and that's an eternity in the mobile industry,
leaving Windows a blip on the phone market share radar
. Tell us what you think about Microsoft's next moves in mobile, and argue your position in the comments.