After dismissing Apple's patent lawsuit, Tokyo court now snubs Samsung too
22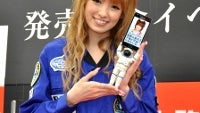 The Japanese courts already ruled that
Samsung doesn't infringe on any Apple patents
from the ones that Cupertino submitted to it.
Apple was looking for $1.3 million in damages
there to no avail.
As part of its defense strategy, Samsung filed countersuits against Apple, where it sought infringement compensation over its own patents for downloading an app and for the airplane mode. It therefore asked the Japanese courts to ban the iPhone 4 and 4S from sales in the country - the iPhone 5 was just a blip in the radar at the time.
Now the Japanese have dismissed Samsung's claims, too, saying that Apple doesn't infringe on Samsung's patents either, and ditching the whole story altogether. The court said that Apple's way to download apps is different than what Samsung has patented, and that the airplane mode is just "an extension of past innovations". Perhaps the decision should serve as a lesson of judicial responsibility, unlike the home turf trials in the US and South Korea, where everyone ruled for their native teams, and we are waiting the appeals now.