Apple asks for a ban on Samsung's Galaxy line in Japan, seeks $1.3 million in damages
99+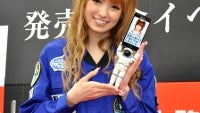 The next stop in the globetrotting legal battle between Apple and Samsung seems to be Japan, as the local Kyodo news agency is reporting a first hearing held yesterday on Apple's request to ban the Galaxy line of smartphones there.
This is just another element in the chain of lawsuits spanning countries and continents, where Apple has filed patent infringement lawsuits against Samsung's most popular Android devices. While a spokesperson from the Tokyo court has declined to comment on any ongoing cases, it is rumored that
Cupertino is seeking $1.3 million in damages
- a relatively small sum, which, however, could set a dangerous precedent, if approved.
Japan is a pretty important market for Apple's products and it obviously doesn't want what is becoming its biggest competitor to make a dent there with phones like the Galaxy S II, for example. We'll keep an eye on the developments, and let you know if the Japanese tussle
results in a ban, like in Germany
, or delayed hearing, like in Australia.
We guess we won't be seeing
flagship smartphones from Samsung waving to us from space
again any time soon, if the court upholds a Japanese ban as well, that ship has sailed.
source:
Reuters
Recommended Stories