Adobe says Apple is part of the reason it has killed mobile Flash
78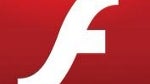 Adobe Product Manager Tom Chambers wrote a long piece on his personal blog about mobile Flash. Chambers was concerned that the software company
didn't completely explain its reasons
for
stopping development of the mobile Flash Player
. The executive felt that since this action from Adobe had received the most attention by the media and the Flash community, the reasons behind the decision should be expressed clearly.
Chambers made it clear that Adobe AIR for mobile applications is still being worked on and reported seeing an increase in mobile apps made using the product. What precisely is being 86'd is further work on the Flash Player for mobile browsers. While Adobe will continue to distribute the current mobile Flash Player and provide support for bug fixes and security updates, company resources are being shifted from Flash to
HTML5
.
While much of the above is already known, Chambers said that one of the reasons why the Flash Player for mobile browsers was eliminated was because the mobile version of the software could never
achieve the same popularity as the desktop version
. Considering that one of the most widely used OS for mobile devices,
iOS, was never going to allow a Flash plug-in
for the OS, Flash on the desktop would always outnumber mobile devices with Flash Player. The executive noted that if you wanted to use Flash for a "
rich web experience
" on a mobile browser, you would have to also produce an HTML5 version. With the strong support for the latter for mobile devices, it made sense for Adobe to create an HTML5 solution. Chambers adds that Flash is superior to HTML5 when it comes to advanced video content, but adds that, "
it is very clear that HTML5 is the solution to turn to if you want to provide a richer browser based experience that works across browsers on mobile devices
."
Another reason given by Chambers for shutting down mobile Flash is because users of desktop PC's search for games and apps on the web while those with mobile devices tend to get games and other content directly from apps downloaded from an online app store which lessens the need for Flash on a mobile device. Additionally, producing the desktop version of Flash lets Adobe use its relationship with browser providers and can use API's provided by them for development. Development on the mobile level requires more relationships and forces Adobe to work with component producers like NVIDIA, device manufacturers like Motorola, HTC, Samsung, etc., and OS venders like Google and RIM.
With HTML5 gaining in popularity, shifting company resources to it made sense, according to Chambers, Flash is not dead. Adobe is still developing both desktop and mobile versions of
Adobe AIR
and Adobe is working on the next Flash Player for Desktop browsers along with some long term changes to the architecture of the player that will help developers and the Player itself.
Finally, the executive pointed out that Flash's original function was to add things to the browser that were not part of it originally such as animation, sound, graphics, video and more. Now that many of these features have been added to both desktop and mobile browsers, some coming from HTML5, Chambers is suggesting that no tears be shed for mobile Flash Player as HTML 5 and CSS3 will bring the
same functionality that Flash brought
, directly to mobile browsers.
source:
MikeChambers
via
AndroidandMe