Action Launcher massive update brings "Desktop shortcuts," lots of Android P goodies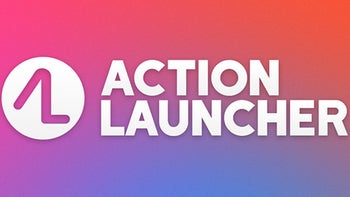 Great news for
Action Launcher
users, as one of the most popular Android launchers, is getting lots of Android P related improvements in the latest update. The new version 37 of Action Launcher brings a bunch of changes in preparation for the Android P release, as well as many fixes meant to address some issues with the launcher.
The first thing mentioned in the changelog is "Desktop shortcuts," which adds the
Android P
desktop long press UI and color, and allows users to fully customize its shortcuts. There's also a new Android P style "Dock dash," which can be enabled from the Settings / Dock / Dock separator / Style / Dash.
You can find below the entire list of new features that have been added in Action Launcher v37, as well as the few improvements and many bug fixes included in the update:
New features
All Apps folders can be dragged to the desktop.
Adjust default icon scale and font to match Android P. By default this results in a slightly smaller icons being used with more space between an icon and its text label.
Adjust the default number of columns and rows used on the Desktop and All Apps to match Android P.
Use new look icon for uninstalling apps.
Expose opening the wallpaper app and accessing the widget panel as customizable shortcut triggers.
Action Launcher targets Android P.
Improvements
Rewrite unread count to be more battery and memory efficient.
Polish vertical spacing of items on the dock.
Tighten security around other apps importing layout data.
Bug fixes
Remove black flash when accessing settings on Android P.
Accessing the recent app list works on Samsung devices.
Unread badges/notification dots display correctly on Covers.
Fix items on the widget selection screen scaling down as a smaller icon scale is used.
Fix issue where quickly toggling the units of weather widget would cause the text of the widget preview to shrink.
Reordering of shortcuts on the dock in right-to-left languages.
Fix app shortcuts UI intermittently displaying incorrectly in landscape.
Fix positioning of desktop pages in landscape on phones running Nougat or later.
Fix dock items displaying in landscape on a phone when the dock is disabled.
Fix dock items displaying incorrectly after adjusting dock order in landscape.
Misc. stability fixes.
After releasing the massive update detailed above, the developers pushed out another very small update that includes a stability fix for Samsung devices, so make sure you download this one as well.
Recommended Stories