Acer to launch five Android smartphones next year, and one Windows Phone 8 handset
5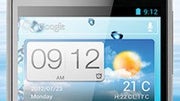 Acer is planning a gand return to the handset scene next year, as the CEO Jim Wong.said it will be launching no less than five Android and one Windows Phone 8 handsets.
It plans to attack all market segments, with the higher-end phones sporting dual-core Snapdragon chipsets, while the entry level ones will be equipped with MediaTek's chips, just like in the dual SIM
Liquid Gallant Duo
.
Acer will us its sales channels and carrier connections for the launches in Europe, and as far as Asia goes, the company intends to build presence in Indonesia, Thailand, Malaysia and India. China will need a special focus, as Acer is to venture in the entry level to mid-range phones there, but will not dare step on the Chinese vendors toes with ultra-low-price handsets, as that's where the Chinese can hardly be beat.
The production will be outsourced to Qisda and Compal Communications in 2013, so as we have consistent in design and quality handsets next year, mentioned Acer.