Aaand... the best deal on an iPhone 7 buy goes to Sprint
16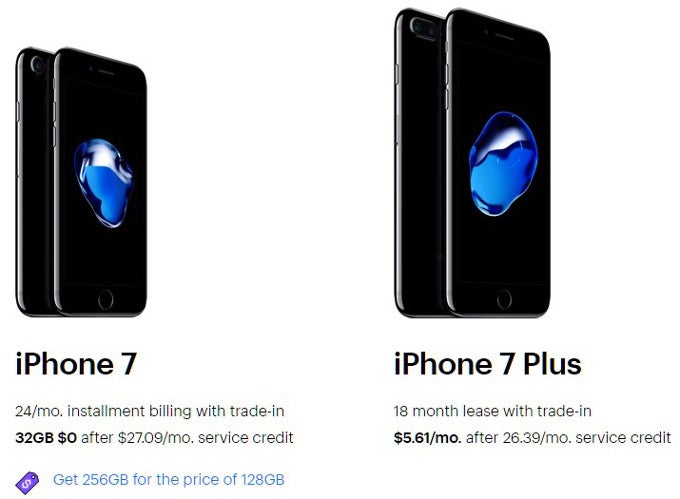 Apple is notorious for keeping a straight line on pricing, and never issuing a discount on their phones save for slashing a Benjamin off the price of last year's models when the new ones arrive. This keeps the wheels greased, and, coupled with the popularity of the handsets, returns hefty margins throughout the product cycle. After all, if you are primed to never expect a discount, you never postpone a purchase, plus the second-hand iPhones keep their resale value remarkably well.
A good strategy for Apple, a nightmare for
big-name retailers
that are used to hit the "promo" button and pad the revenue numbers.
Carriers
are a totally different ballgame, as there the purchase is tied to a voice, data or installment plans, and it's not so easy to get off the hook when you sign up for a promo, so they can afford things like the quasi
BOGO offers
in the form of bill credit that every major carrier now offers for the iPhone 7 with eligible trade-ins.
Sprint, however, just one-upped everybody by offering what is perhaps the best deal on an
iPhone 7
right now - for a limited time, or while the preorders last, you can order a 256 GB iPhone 7, and you will get in at the price of a 128 GB iPhone 7. Whoop, that's $100 less for 128 GB more, so if you are a Sprint customer and shopping for an iPhone, it's hard to resist shelling $750 for the top-dog model out there when it comes to storage. If you sniff at this deal, let us just remind you that for the same 256 GB iPhone 7
you would be paying $1160
if you lived in Norway, so no whining.