Where and how to buy iPhone 7 and 7 Plus at the retailers (BestBuy, Walmart, Costco, Target)
1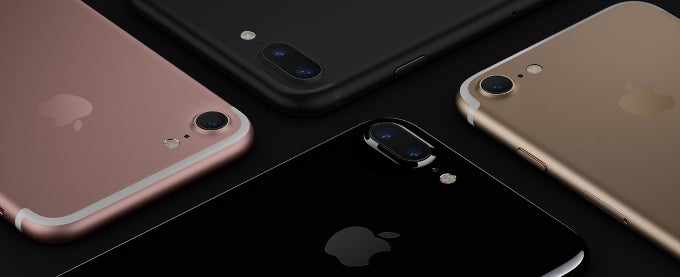 Apple unleashed the
iPhone 7
and
7 Plus
dragon the other day, and fulfilled the dreams of those 120+ million folks that are still rocking one that is at least two year old. These are the prime candidates for the upgrade that Apple is targeting, and it used a similar design language for a third year in a row precisely because there is so much pent-up demand now.
Of course, given the remarkable new camera specs, the waterproof chassis, and the increase in battery life, there will be plenty of newcomers to the iPhone party, and we already made a
recap of the preordering process
with the carriers, and with Apple itself. How about those grand third-party retailers like BestBuy, Walmart, or Costco, any chance to grab the iPhone 7 from there while you do your grocery shopping?
Why, of course, they are all offering to hold your hand while you walk in the store, and order one of the new iPhones, though if you are looking for any discounts or
BOGO offers
in the form of bill credit like the carriers do, you will be out of luck, Apple is not one to throw freebies at you, or the retailers.
BestBuy carries each and every new
iPhone 7
and
7 Plus
model on Verizon, AT&T or Sprint, so you can just waltz towards their website in the link here, and fill in your preorder. There are no less than 84 iPhone versions it sells in every storage, color, and carrier rainbow, so when September 16 lands, and you can pick one in the store, or have it shipped to you, the associates will have quite a lot of digging to do back in the old warehouse. As for pricing, it start from $21.67 a month in installments, or $649 paid in full on every carrier.

Walmart should begin its iPhone 7 and 7 Plus online sales soon, but some stores have been taking preorders for a while now, so while you go grocery shopping, you can check with your local Walmart, and fill in the paperwork to be among the first to grab a new iPhone from there. Walmart does list all the colors and storage versions on the major carriers, save for T-Mobile, so it will be your one-stop-shop when the hour hits later on, plus the iPhone preorder banner is listed prominently on its homepage.
Costco takes Verizon model orders in its stores only, and will begin fulfilling them when September 16 hits, though this year it does claim an expedited shipping process, so if you only have a Costco shop around, and are a Verizon customer, you are in luck:
"
The iPhone 7 launch date has been announced as September 16, 2016. We will begin accepting pre-orders very soon. Our pre-order process is for Verizon only but this year, Costco has made arrangements for faster deliveries
."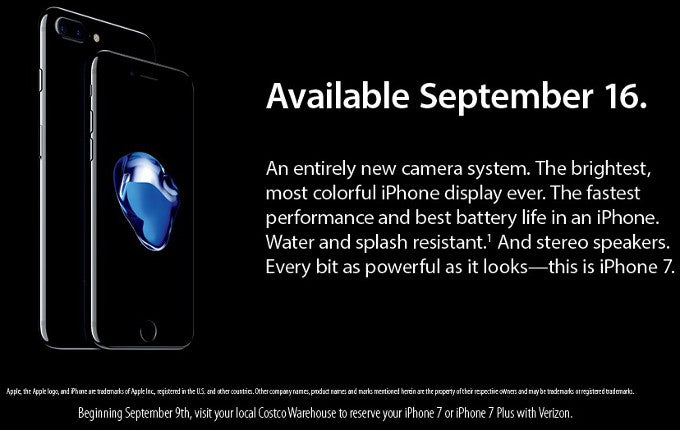 Target takes preorders both in store and online, but for now only the Verizon models seem active for reservation, while T-Mobile, as usual, is nowhere to be seen.