AT&T customers will be more confused once Android Q launches
7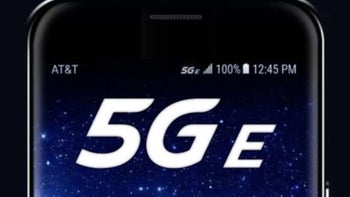 AT&T's decision to call its 4G LTE Advanced network 5G Evolution has been called controversial and misleading. Placing a 5G E icon on the status bar of phones (
Samsung Galaxy S8 Active
,
LG V30
) compatible with this network might have led some of its subscribers to believe that they were connected to a true 5G network. Sprint took AT&T to court over the icon, and
both companies reached a settlement
. However, the agreement won't stop the icon from appearing.
According to XDA
, AT&T plans on having the 5G E icon show up on even more of its phones. The misleading and fake icon was added to the Android Open Source Project (AOSP), which means that all AT&T phones running Android Q could show the 5G E icon in their status bars. XDA says that the indicator might appear when a phone is connected to a network (no doubt belonging to AT&T) using Carrier Aggregation.
Carrier Aggregation is one of the enhancements made to a 4G LTE network that turns it into a 4G LTE advanced network, and it essentially widens the number of lanes that a 4G LTE signal can travel on. It increases the capacity of the channel allowing for faster data speeds. Other enhancements include 4 x 4 MIMO, which increases the number of connections between the cell site and a phone, and 256 QAM which allows for efficient connections by sending more bits of information with each waveform.