AT&T's new online form allows you to request that your out of contract Apple iPhone gets unlocked
8
Want to unlock your off contract Apple iPhone? If you bought a variant of the device wearing the AT&T brand, the carrier would be more than happy to unlock the device for you. A new online web form helps make the whole process easier. AT&T wants the applicant to meet certain conditions. For example, he or she must be a current or former AT&T customer and the Apple iPhone itself
must be an AT&T branded model
and not a Verizon or Sprint version of the smartphone.The contract associated with the phone must have been completed and the model cannot have been reported stolen. The phone also has to have been active for the last 60 days.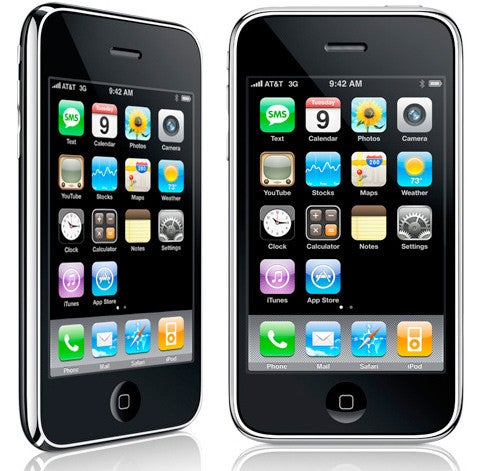 You can unlock your out of contract Apple iPhone
If you're currently in the military and deployed overseas, AT&T will unlock your Apple iPhone with proof of your deployment. Also eligible is someone who purchased the device at an authorized reseller paying the "no commitment" price. Proof of purchase is required in that situation.
There is a pretty big market for unlocked Apple iPhone models overseas where buyers can use international SIM cards to get the unit up and running. To prevent abuse, AT&T is limiting the number of Apple iPhones it will unlock to five per account. Even with the new form, patience is required as it
might take from five to seven days
for AT&T to complete the request.
While AT&T did announce last April that it
would unlock out of contract Apple iPhone models
, the process back then required you to call the carrier, receive an unlock code from a technician, and use the code to unlock the phone via iTunes.
source:
AT&T
via
BGR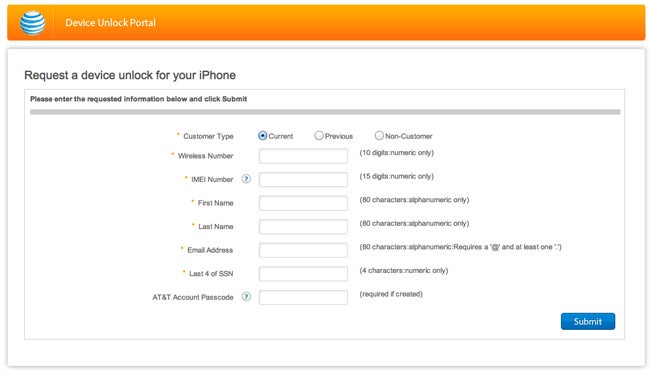 You can request that your AT&T Apple iPhone get unlocked using a online request form