AT&T iPhone unlocking begins – easy, but long process
20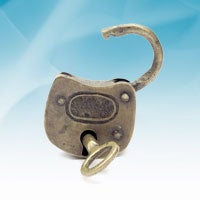 Now that
AT&T's promise to unlock out of contract iPhone
has come to fruition, a number of customers have described what the process entails. The consensus – it is simple, yet time consuming.
Customers must call AT&T to speak with an agent. Those going through the process reported that then there is a lengthy hold time to speak with a technician. After that, they need to provide their IMEI and answer a series of qualifying questions to confirm eligibility.
Once authorized, most users are quoted a 72 hours waiting period before the unlock takes place, but reports of quoted times have varied anywhere between a few minutes to six days.
The unlock code is administered via iTunes. Users are instructed to connect their device to iTunes on a Mac or PC with Internet connectivity and then back and restore the iPhone with iTunes. After the restore, the phone will display a message that reads, "Unlock Complete. Congratulations, your iPhone has been unlocked. To set up and sync this iPhone, click Continue."
While phones purchased without a contract from an Apple Store are already unlocked, those utilizing this service to unlock phones that have fallen out of contract will be limited to 5 devices per year to limit abuse.
source:
AppleInsider