AT&T plans on keeping its customers in Alabama and elsewhere, connected this Hurricane Season
5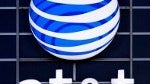 With the calendar turning to June, it is that time of the year that many in North America dread, Hurricane Season. To ease the fears of those living in Alabama, AT&T penned a press release to say that it is prepared to offer its customers in the state,
reliable communications
before, during and after a storm. In 1991, the carrier developed the Network Disaster Recovery (NDR) program which allows it to respond quickly to get its network up and running in the case of a catastrophe that brings down the AT&T pipeline. Since 1991, it has invested over $600 million in he program and has used it twenty times with the most recent
being Hurricane Sandy last year
.
AT&T has over 300 trailers set for use with the NDR plan, all filled with equipment and technology. The NDR team works in lock step with the carrier's power and wireless teams to provide patched up solutions until permanent repairs can be made. And if a storm is approaching (the weather forecasters expect 7 to 11 named storms in the Atlantic this year), there is a checklist used to make sure everything is up and running.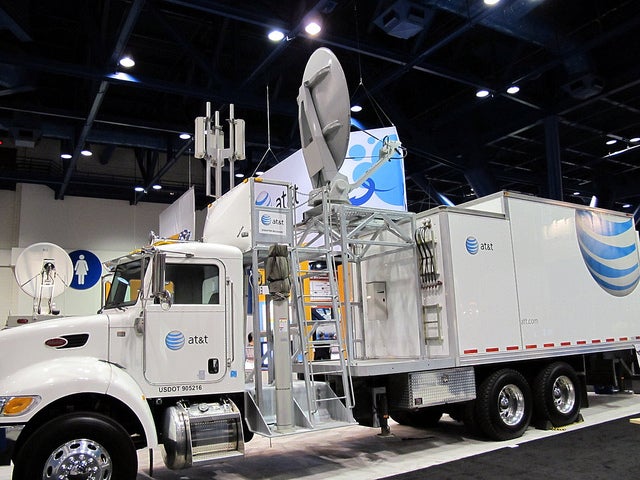 AT&T has its crews all ready to roll in case of a hurricane
If a storm is threatening Alabama, AT&T will add to wireless network capacity and test all of the back-up batteries at cell sites. Portable and fixed generators will be in place to make sure that electricity is flowing to the proper equipment. If a storm does take place, AT&T will set up a command center in the area with tents offering bathrooms, kitchen, laundry facilities, on-site nurse and ready to eat meals.
Whether it is Alabama or another area, the carrier has a laundry list of suggestions for its customers. Number one on the list is to make sure that your batteries are
all recharged fully
. Have extra batteries if possible and devise a plan, such as using your car charger in case the electricity is out. Keep your phone or mobile device dry. A baggie is offered as a suggestion by AT&T, for use as a place to keep your handset or slate dry during a storm. And you should designate a family member as the main contact in case the family is separated.
AT&T also suggests that you forward calls from your home to your mobile number and use the browser on your mobile device to track the storm. You might earn yourself some extra money by using the camera on your phone to record damage, and even do a before and after type of photograph or video for your insurance claim. And AT&T insists that you use location based mapping technology to find safe routes if you are forced to get on the road. If you need to contact someone during or after a storm, use a text message since it requires fewer resources than a call does. And keep non-emergency calls to a minimum. Don't tie up precious network space during or after a storm by putting up pictures of your make-shift breakfast on Instagram.
"
Communication is critical when severe weather disrupts our day to day routines. That's why AT&T invests an enormous amount of time and energy in our network reliability and disaster response capabilities. We know people count on their service when bad weather hits, so we work hard to ensure customers can stay connected with friends, family and neighbors by making a phone call, texting or accessing the Internet
."-Fred McCallum, president, AT&T Alabama
Hopefully, we won't have to follow these suggestions this Hurricane Season.
source:
AT&T