AT&T now has 80% HSPA+ coverage
9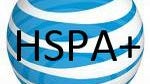 T-Mobile
has been advertising that they have "America's Largest 4G Network," and they have ignited an
advertising battle
with Verizon and AT&T to claim the title. AT&T and Verizon cast doubt on T-Mobile's 4G claim, as it isn't WiMAX or LTE, but
according to the ITU-R
, they aren't true 4G either. If
AT&T
wanted to, they could now claim the largest '4G' network, as their HSPA+ coverage has increased to 80% of their network.
According to
PC World
, AT&T has upgraded their HSPA+ network to 80% of their current coverage map. Unfortunately, the HSPA+ network is only accessible to
AT&T's USB modems
. So why haven't they come out with at least one HSPA+ device? AT&T might be holding out until their own LTE network rolls out. If they started making claims about HSPA+ 4G, they would lose marketing leverage when they
launch LTE
.
Then again,
T-Mobile
is also planning their own LTE network, but they are still cashing in on HSPA+ for the time being, with devices like the
T-Mobile myTouch 4G
. Perhaps as the nation's second largest carrier, AT&T isn't as prone to get into a marketing battle when their outlook for the war is so strong.
To non-PhoneArena readers, it probably looks like
Sprint
and T-Mobile have beaten AT&T and Verizon to the 4G punch. As the nation's top 2 carriers, AT&T and Verizon are in the unique position of delaying the gratification of new subscribers. Our suspicion is that by the time they start marketing their 4G smartphones, only a small portion of the general public will be committed to 4G contracts with Sprint and T-Mobile. Sales this
holiday season
should provide some perspective.
source:
PCWorld
via
MobileCrunch
Recommended Stories