4G no longer includes WiMax and LTE
3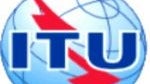 Are you excited about the jump to
4G speeds
? Well don't let this put a damper on your fun, but the ITU-R board says it's not really 4G at all. The International Telecommunication Union Radiocommunication Sector decided that the standard for a 4G network doesn't include
WiMax
or
LTE
.
The standards board ruled that a 4G network must perform at 100Mbps downstream speeds, but WiMax and LTE typically operate between 3 and 12 Mbps. 100Mbps is a pretty tall order, considering what a marked improvement our current '4G' technology is.
Their benchmark seems to be based on LTE-Advanced and WirelessMAN-Advanced, which we won't begin to see for another year. The second technology will be called IEEE 802.26m, and will be the foundation of
WiMax's second iteration
.
The board's ruling discourages the marketing of the 4G moniker, but it might be too late to turn back. A
Clearwire
representative said that "WiMax, and the LTE products that are coming out, are all sufficiently advanced past the 3G networks to indicate that they're moving forward." Clearwire has a point, as the current 4G experience is obviously an improvement. Maybe we can compromise and call it 3.5G?
A
Verizon
representative delivered a similar message, saying that "The ITU's current technical definition in no way affects our plans to launch the world's first large-scale LTE network later this year. We're all about real people using actual products and services." Verizon keenly calls the ITU-R's ruling a "technical definition". Consumers won't care that this isn't officially 4G, so long as their experience is vastly improved.
T-Mobile might feel a little left out by this definition. They were already taking a marketing leap of faith by calling their
HSPA+ a 4G network
. Now, with WiMax and LTE both excluded, they might be even further off the mark.
source:
Network World
via
Sprint Users