Will Sprint remove the $10 monthly premium charged on its 4G phones?
6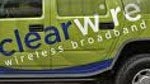 Clearwire is facing money problems, so every penny they can get from their deal with Sprint is a matter of life or death. Clearwire says that the agreement they have with Sprint means that the pin-dropping network must pay them for every HTC EVO 4G and Samsung Epic 4G owned even if the unit is used outside of Sprint's 4G network. Sprint, of course, disagrees and has taken the owner of WiMax to arbitration.
If Clearwire loses this battle, tens of millions of dollars that the firm so desperately needs each month will be gone-zap-vanished into thin air. In a filing with the SEC, the firm describes the arbitration with Sprint. "We have been engaged in ongoing negotiations with Sprint to resolve issues related to wholesale pricing for Sprint 4G smartphone usage under our commercial agreements with Sprint," Clearwire wrote. "On October 29, 2010, we received a notice from Sprint initiating an arbitration process to resolve these issues. The process is in the early stages, and its outcome is unknown."
Currently, Sprint charges owners of both of its 4G enabled handsets with a $10 monthly charge and approximately 810,000 people are paying the money without access to the faster speeds. If Sprint-which owns 54% of Clearwire-wins the arbitration, it could be possible that the monthly $10 charge, or 4G Tax if you will, could be removed. While good for Sprint's customers in the short term, it would be very bad news for Clearwire which is in desperate need of financing.
source:
SEC
via
AndroidandMe
Recommended Stories