AT&T enhances its Smart Wi-Fi app for some of its Android phones
3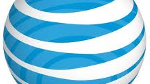 AT&T has just improved its
Smart Wi-Fi app
for some of the carrier's Android phones. The free app, located in the Android Market, helps you improve the battery life on your Android device by setting your preferences so that you are connected to Wi-Fi at certain times. And of course, using Wi-Fi means that you are not burning off some of your precious data time. The AT&T Smart Wi-Fi app will also help you set up your Wi-Fi connection at home, manages it, and also makes it easier to access AT&T Hot Spots.
The app will store Wi-Fi networks in your area so that when you return to a location, you can be automatically connected or just reminded, if you wish, that a Wi-Fi network is within your range. The app even keeps track of your
monthly Wi-Fi and cellular usage
so that you can monitor your monthly plan and see how many minutes you are using each month.
By installing the AT&T Smart Wi-Fi app and enabling it, you will find that your Wi-Fi radio will be disabled at times to connect you with an
AT&T Hotspot
depending on the settings you choose. Other
personal info
like your location, profile and usage will be accessed by the app in order to receive "
customized content
".
The models that currently are set up to work with the Smart Wi-Fi app include the HTC Aria, the HTC Inspire 4G, LG Phoenix, LG Thrive, Motorola ATRIX 4G, Motorola Bravo, Samsung Captivate and Samsung Infuse 4G. If you can't find the app in the Android Market, you can install the app from the sourcelink,
source:
AT&T