AT&T drops tiered voice plans for new customers
37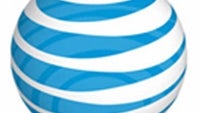 AT&T has dropped tiered voice plans for new customers, requiring those signing up for service to have unlimited talk and text. This means that those who would have signed up for a lower priced tiered voice plan with capped minutes are now forced to pay a higher price for unlimited talk time even if it is not something that the customer wants or needs. On the other hand, those with a family plan won't see any changes at all.
So the bottom line is that all new AT&T customers will be paying about $95 per line for a smartphone. If there is any good news for individuals looking for AT&T service, it is that the new plans won't go into affect until October 25th which means you have almost two weeks to sign up with AT&T and keep your tiered minutes.Once October 25th comes around, new AT&T subscribers will have to join the 13 million Mobile Share subscribers.
Mobile Share comes with unlimited talk and text plus 300MB of data for $50 a month if you have a basic phone, or $70 monthly for smartphones. You can then add on the appropriate data plan you need. AT&T says that in 95% of the cases, Mobile Share offers a lower or same price than current scenarios, with more value.
source:
AT&T
via
Engadget