AT&T Windows Phone handsets still have the disappearing keyboard glitch
13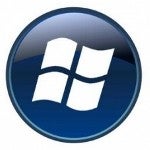 The Windows Phone build 8107 update is supposed to improve Gmail syncing, fix some certificate instabilities, and squash location tracking bugs. But most importantly, it takes care of that
pesky disappearing keyboard glitch
. However, it seems like AT&T subscribers are not going to get it, according to a recent post on the carrier's community support page.
"We are not currently planning to offer the Windows 8107 update,"
says Community Manager jamileh, who is also an AT&T employee, thus a pretty credible source. Now, that shouldn't be that much of a tragedy since the glitch will be removed when AT&T Windows Phone handsets get updated to Tango (a.k.a.
7.5 Refresh
), but on the other hand, that is expected to happen in at least a month. And until then, these users will have to settle down with a smartphone that doesn't run the most up to date software available. Of course, not everyone is feeling particularly happy about that, which is why numerous frustration-filled comments were posted on the AT&T community support page.
Surprisingly, instead of addressing the issue with a proper response, AT&T has apparently decided to start removing the aforementioned posts. A number of users have complained that their comments have been removed without a warning of any kind. We are not really sure what to make of that, but it is either that AT&T
is
actually planning to release the update, which would render those comments baseless, or the carrier is simply trying to protect its reputation. What do you guys think?