AT&T CEO Stephenson: We didn't execute well on the T-Mobile deal
18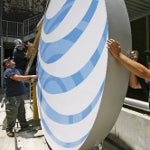 AT&T CEO Randall Stephenson, in a recent interview, admitted that one of the worst times of his tenure at the nation's second largest carrier, was when
AT&T offered $39 billion to buy T-Mobile
.
"I wouldn't say it was a bad decision, but it was a decision that didn't go the way I wanted
," said the executive, who added that, "
We didn't execute well
." With the
DOJ filing a suit to block the acquisition
, AT&T responded by saying that MetroPCS, Cricket and U.S. Cellular were more of a challenge than T-Mobile. AT&T, noting that T-Mobile had lost customers during a "robust" business climate, said that
acquiring the nation's fourth largest carrier would not give them a competitive advantage
. Eventually,
AT&T decided to walk away from the deal
, paying the $4 billion bust-up fee.
Apple iPhone
. Stephenson remembers asking Stan Sigman, then-CEO of Cingular Wireless and a big supporter of Apple's device, whether he was betting on the market, the device or Steve Jobs. The answer was the latter, and Stephenson says that time has proven it to have been a great decision. Not that AT&T didn't suffer some scars from its period of exclusivity with the Apple iPhone in the U.S. The AT&T network took
quite a beating
from data hungry users who were just beginning to understand the advantages of mining for data on a smartphone.
The AT&T executive also took some time to make a guess on what Dish Chairman Charles Ergen will do with all of the spectrum that Dish Network has amassed. Stephenson believes that
Dish will partner with another company to build out an LTE Advanced pipeline
using the 40 MHz of S-Band spectrum that it owned for satellite use, rebranded as AWS-4 for terrestrial mobile use.
Dish also has an indication of interest in to buy Clearwire at $3.30 per share
, more than $2.97 that Sprint is bidding for the rest of the shares of the company that it doesn't own.
Speaking of spectrum, Stephenson would like to see the government auction off some more of the sweet stuff. He notes that AT&T was the first carrier to require OEMs to include a
Wi-Fi client
on their phones in order to move traffic off of licensed spectrum and notes how important it is to give customers a chance to save money by offering a Wi-Fi connection.
source:
FierceWireless