AT&T responds to DOJ lawsuit, calls MetroPCS and Cricket a bigger threat than T-Mobile
51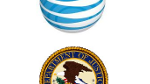 Filing a formal response to the DOJ lawsuit against its proposed purchase of T-Mobile, AT&T made some interesting comments. Claiming that the removal of T-Mobile from the competitive landscape would
do no harm to consumers
, the carrier writes that as a result, the DOJ has no reason to believe that a combined AT&T/T-Mobile would be able to raise prices, restrict output or slow innovation. Taking a dig at T-Mobile, AT&T says that the government cannot explain how T-Mobile-the only major carrier to have lost subscribers in a "
robustly growing market
"-gives AT&T a competitive challenge.
So who is AT&T afraid of in the current environment? The filing claims that MetroPCS, Cricket Wireless, Cellular South and U.S. Cellular are "
innovative upstarts
" that present
more of a competitive threat than T-Mobile
. AT&T tells the court that if it is not allowed to buy T-Mobile, wireless consumers will face higher prices and lower quality. Will AT&T actually be able to get the court and the DOJ to see things its way? Surely the "T-Mobile is not a threat" argument will face plenty of resistance from the government.
source:
Phonescoop