A year after the Error 53 fiasco, Apple is now making it easier to replace your iPhone's fingerprint sensor
7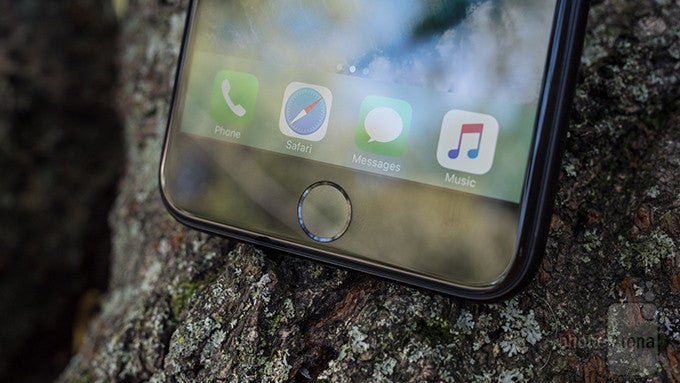 Getting your broken iPhone repaired isn't exactly a fun experience – going through the official channels means either hoping your local Genius Bar isn't overbooked (if you have one at all, that is), or sending your device for a mail-in repair, which can take a considerable amount of time as well. Of course there's always the option of going to an unlicensed service location, but doing often bears the risk of getting a sub-par repair job, or even an outright broken device.
But in some cases, such as when the Touch ID on your device breaks, the latter isn't a possibility at all:
last year's Error 53 fiasco
(which, by the way, got Apple in trouble with the Australian authorities
just a couple of days ago
) proved Apple can detect and disable an unofficial screen or fingerprint sensor replacement (and also brick your phone in the process, though to this day Apple claims this was the product of a software bug).
And since going official with such repairs can often be a slow and difficult process, Apple is now trying out a new strategy: sending out a number of its proprietary display and fingerprint sensor servicing "Horizon Machines" (whose existence it has never acknowledged up until now) to officially licensed repair locations. As per the current plan, up to 200 authorized service providers in 25 countries should get their own Horizon Machines.
Only Apple's proprietary "Horizon Machines" can replace a broken Touch ID
And this isn't exactly minor news: apart from the promise of "like new" screen replacements, these machines are also the only way a Touch ID sensor can be replaced, due to the heavy security measures necessary for a piece of hardware which can authorize payments and give access to a locked phone. Thus, replacing a broken fingerprint sensor doesn't have to be a nightmarish experience any more, as it can now be carried out by companies other than Apple.




This, of course, isn't a perfect solution: many people, both in the USA and the rest of the world, don't have access to any official repair centers, and Apple is still the tech company that fights the hardest against the so-called

"right to repair" laws

, which would make it mandatory for companies to publicly share device specification and repair tools. But still, it's an important first step, and a particularly important one if the iPhone 8 rumors of a

fingerprint scanner embedded right into the display

turn out to be true.