Apple is fighting tooth and nail against "right to repair" laws
85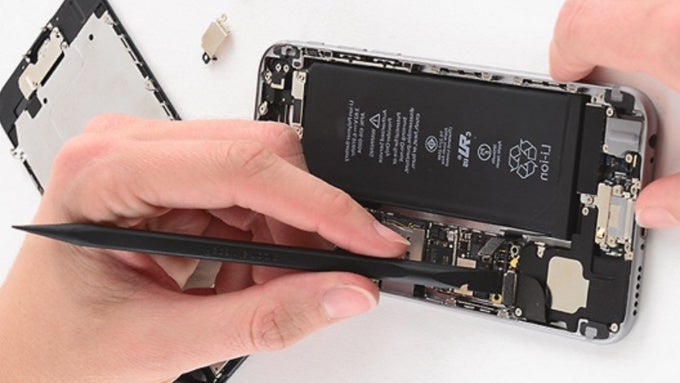 It's no secret that the tech industry
really
hates third-party repairs, whether they're in the form of an unlicensed business, or just a device owner tinkering with their own property. In a bid to combat them, Apple, along with several other tech companies, is heavily opposing a set of so-called "right to repair" bills in eight American states, which would require easy access to tools and knowledge regarding electronic device repairs.
One such case is a Nebraska bill, known as LB67 or the Fair Repair Act, which is scheduled to be debated this Thursday. If passed, it will become the first such measure in the United States, and Sen. Lydia Brasch, who sponsored it, believes other states will soon follow suit, as similar proposals are currently being reviewed in Minnesota, New York, Massachusetts, Illinois, Wyoming, Tennessee and Kansas.
If LB67 becomes law, it would require tech companies such as Apple to make their diagnostic tools and service manuals publicly available to consumers and repair shops alike. This will benefit more than just people living in Nebraska, however – such a release could help users all around the world, and particularly so in countries often forgotten by big corporations, where official service centers are nonexistent.
Access to official repair services is limited in many areas
The big problem for tech companies, however, is unlicensed repairers undercutting official ones, as this could potentially reduce profit from selling repair licenses. On the other hand, however, Apple stores are much more common in big cities than in the countryside, and right now users living in the latter have to choose between waiting for days to get an appointment at a Genius Bar, or go to a third-party repair shop and hope their problem is fixable despite the lack of official tools.




Nevertheless, Apple is spearheading the campaign against the bill, and in doing so uses scary and misleading rhetoric, such as claiming Nebraska will become a "mecca for bad actors," and that passing the bill "would make it very easy for hackers to relocate to Nebraska." The company appears to have concerns regarding its intellectual property, as the act would require tech companies to freely share previously non-public information, even though the text of the proposal explicitly states the following: "Nothing in the Fair Repair Act shall be construed to require an original equipment manufacturer to divulge a trade secret."




But it isn't just Apple – other companies, too, have shown heavy opposition towards the proposal, with the most prominent one being tractor manufacturer John Deere, which notoriously doesn't actually sell its vehicles, but rather only "licenses" them (for the full price of a tractor, which is, at the very least, tens of thousands of dollars). The Senator claims this is her most opposed bill ever, as tech companies have been continuously sending lobbyists to her office, meaning people in Silicon Valley are seriously worried about the proposal and its implications.