Two new patents surface related to Microsoft's rumored Centaurus foldable device
8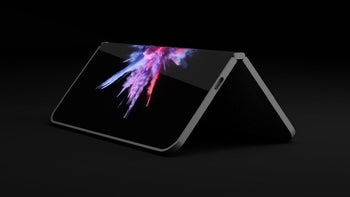 Today, a report out of Germany discusses two new U.S. patents (1,2) that were published by the World Intellectual Property Organization (WIPO, via
Windows United
) that are related to the foldable device. One of the patents once again discusses the hinge and again we learn that it will allow the screens to move in a 360-degree arc while supporting different positions that the dual screens can be opened in. The Andromeda device was supposedly going to
provide users with five pre-set positions
including closed, concave, convex, tent mode, and full. Certain applications were to run on the device depending on the orientation of the screens, and we could see something similar for the new device. For example, in tent mode, an alarm clock might appear while in convex mode one screen could show a virtual QWERTY keyboard to mimic the look of a laptop computer. The second patent mentions the use of a magnetic closure that would use magnets mounted inside multiple sides of the device. This could be part of the technology that will be used by the tablet to determine the positioning of the two screens.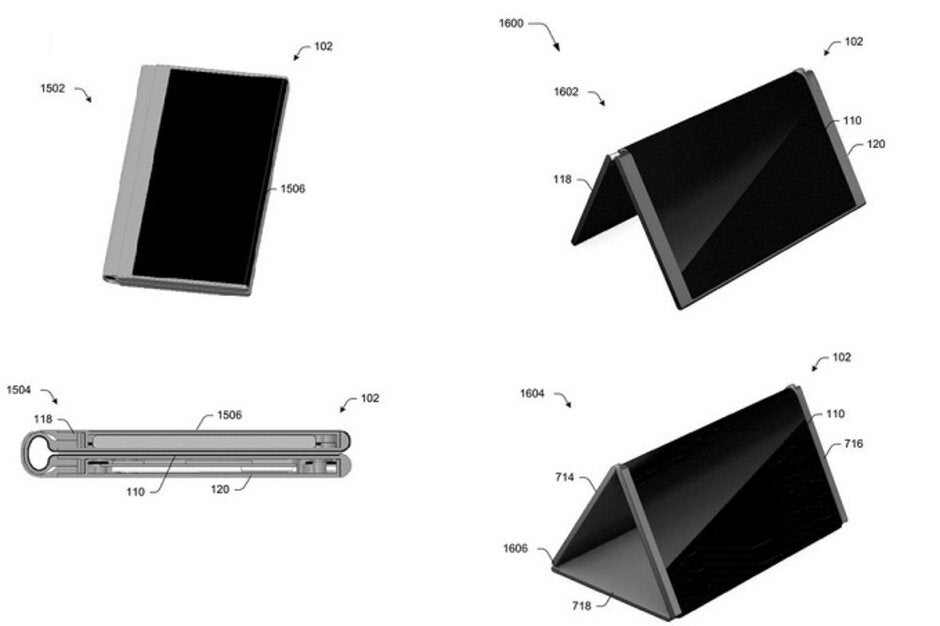 The Centaurus device might come with five pre-set screen positions
The new Microsoft foldable is reportedly codenamed "Centaurus." Unlike Andromeda, which was looked at as a possible smartphone-to-tablet foldable (and even thought to be the long-awaited Surface Phone), the new device is a tablet and is said to resemble the company's
Surface Go
slate with slightly rounded corners. The Centaurus device supposedly runs Microsoft's multiple platform version of Windows called Windows Core OS; the latter will drive smartphones, tablets, headsets desktop PCs and more.
The October 2nd event should introduce the Microsoft Surface Pro 7 tablet along with some other new Surface devices. A few days ago,
we passed along some rumored specs
for the next version of the company's premium Windows-powered slate.
Recommended Stories