A look at the amazing new Moto X boot animation
12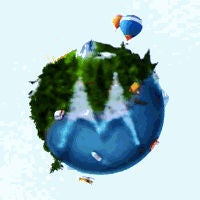 Today started out as a day about the new
DROID lineup
, and it has finished as a day about Motorola as a whole, because we've been getting some good info on the upcoming Moto X. We just finished a bit write-up on a number of
new software features
that will be available in the device, and now we've got a video of the boot animation.
No one was quite sure what to expect from the Moto X boot animation. Before Google purchased the company, the boot animation on devices had been the simple red M logo, or in the case of the DROID devices, the DROID eye. Obviously, the DROID eye is likely what you'll see on the new DROIDs, but the Moto X is the first Googrola device and has gotten an all new boot animation.
We're pretty big fans of this boot animation, and we'd like to see that level of animation put forth by more manufacturers.