Meet the new DROIDs: DROID Ultra, DROID MAXX and DROID mini
12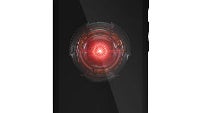 Do you remember the original Motorola DROID? That was the smartphone that managed to get that whole Android thing going. Mainly thanks to Verizon's marketing dough and the fact that it was the first Android model that was more or less usable, the DROID started a revolution of epic proportions that eventually changed the whole industry landscape. As the market for Android phones matured, though, Verizon's DROID line-up was gradually losing its cool, giving way to Samsung's Galaxy smartphones, as well as other appealing Android models that managed to outshine the Verizon-exclusive DROIDs.
But, it looks like the time has come for Verizon and Motorola to try and resurrect their once glorious line of handsets by introducing not one, not two, but a total of three new smartphones! Ladies and gents, please welcome the Motorola DROID Ultra, DROID MAXX and DROID Mini!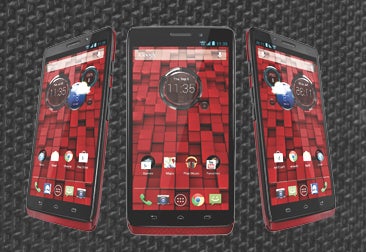 The
DROID MAXX
is the new top-model for people who desire both cutting-edge performance and long-lasting battery. Thankfully, Motorola has managed to make this year's MAXX thinner than the previous one, as it's going to sport a sexy 8.5mm profile. Neat, isn't it? The gigantic battery inside it will allow it to run for 48 hours on a single charge, according to Motorola, though what those 48 hours can consist of remains unknown. Of course, a unibody design and Gorilla Glass are all part of the equation.
The model for people who still want high-end hardware, but are put off by the "thickness" of the DROID MAXX will be the
DROID Ultra
. This new Android smartphone will aim to become the thinnest smartphone (7.18mm) available on the market once it comes out, which sounds like quite an ambitious goal to us. What's probably even more interesting is the chipset powering the Ultra (and the MAXX, and the Mini) - which is a new, Motorola-made octa-core SoC! It's called Motorola X8 mobile computing system, and it's going to feature two application processors, four GPUs, a contextual computing core and a natural language processor.
Both the DROID MAXX and DROID Ultra will feature 5" touchscreens with a resolution of 720x1280 pixels
, which isn't as high as what you'll find on competing Android flagships like the Samsung Galaxy S4 and the HTC One. It's not a deal breaker, but it makes us wonder why Motorola/Google didn't put 1080p screens in there, considering the fact that the prices of these phones will be comparable to those of the GS4 and One.
Finally, the
DROID Mini
aims to be a compact Android smartphone that makes no compromise with regards to speed and capability, similarly to what HTC's planning to do with its One mini. The DROID Mini is said to feature all the power of the DROID Ultra, but in a smaller package with a screen of 4.3 inches and a resolution of 720x1280 pixels.
As far as
new software features
go, Moto is introducing Touchless Control, which will let you do basic stuff like calling, getting directions and searching without touching the phone's screen. In addition, there's the Active Display feature that will light up just a part of the display to show information such as the time and missed events. Of course, that will work very well on the AMOLED devices (the Ultra and the MAXX), but wouldn't be as power-conserving on the Mini, which is going to have an LCD panel. Other than that, as you can see, the new DROIDs are running a close to stock Android version, with some minor custom elements like the circular widget that's visible on the homescreen.
The Motorola DROID MAXX, Ultra and Mini will become available through Verizon Wireless on
August 20
, and will be offered for
$299, $199 and $99 on contract
, respectively. It's also worth knowing that if you purchase one of these new handsets until September 30, you'll get six months of free access to Google Play Music All Access.