A closer look at the Nexus Prime's possible dedicated Google+ button
31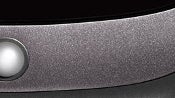 Sometimes, you come across a rumor that makes you pause, because for a moment you can't imagine anything other than how absurd it sounds, but the more you think about it, the more it could be true. That's the place we found upon reading the rumor that the next Google Nexus phone would be made by HTC and have a dedicated Google+ button. Let's tackle this in sections:
This newest rumor comes from an unidentified person claiming that the info came from an official Google employee. Not a bad start. However, the rumor was posted on the Google+ fan page on Facebook. The poster didn't even have the decency to post this on Google+.
Now, as much as we love anonymous claims with absolutely nothing to back it up, they do fall slightly behind rumors from a mildly trusted source. Not too long ago,
BGR reported
that the next Nexus phone (they said the name would be the
Nexus Prime
) was to be built by Samsung. BGR was also citing an anonymous in-the-know source though, so who's right remains to be seen.
This new rumor is light on details, but the two major points are:
The Nexus Prime will be made by HTC.
It will feature a dedicated Google+ (G+) button.
As to point number 1, that could very well be true. There have been various rumors surrounding the Nexus Prime, which have had the manufacturer as either LG, HTC or Samsung. History would put both HTC and Samsung as the frontrunners in that race, because both companies have close relationships with Google. It seems likely that even the people at Google may not know exactly which company is making the Nexus Prime, although if the phone is coming this holiday season, that decision should be made soon. We wouldn't even be surprised to see that HTC is making the Nexus Prime, while Samsung is in charge of the Nexus Tablet, which must be at least in the planning stage.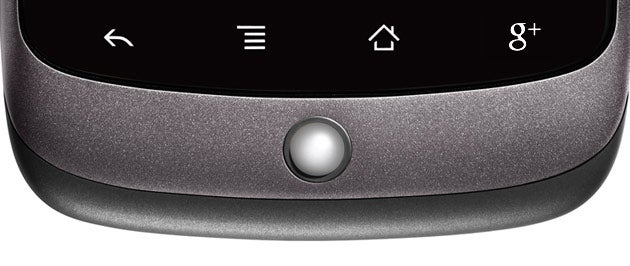 As for the dedicated G+ button, it is certainly something that is possible, especially given that the Nexus Prime likely will feature soft buttons like in Honeycomb, rather than capacitive touch buttons. However, it also seems like a pretty big move to be given credence that easily. The Nexus phones are all about setting the bar and giving a pure Android experience. For Google to have a dedicated G+ button on the Nexus Prime would mean that feature would have to be baked in to stock Android. So, it wouldn't just be a feature on the Nexus Prime, but on all Ice Cream Sandwich devices that run stock Android.
That said, don't be surprised to see a lot more G+ integration with future versions of Android. Right now, it seems unlikely that Google would add a permanent G+ button to Android, but an optional one could certainly find its way to the fun. Google has always been a company that likes to give the users choice, be it in customization in Android, or in this case, maybe the option to have easy G+ sharing turned on.
Google obviously understands that Android can and likely will be the driving force behind G+, as proven by launching the
feature-full mobile app
on the same day as the G+ field test. The app has two potential killer-features for G+ in the auto-uploading of photos and video for easy sharing, and of course the Huddle group messaging system. So, Google obviously knows that Android will be a main gateway for G+ users, and that makes this rumor much more interesting.
Google likely wouldn't add a permanent G+ button, if only so as not to stir up rabble from Facebook about anti-competitive practices. Not to mention that the dedicated Facebook share buttons on the
HTC Status
, and
HTC Salsa
seem like bad ideas for the general market, and Facebook has far more potential users than G+. However, Google will want to make sharing to G+ easier, so giving users the option for an easy G+ share button to be placed in the notification tray, or even as a long-press option on an existing button seems like a good idea.
Google knows that not everyone will use G+, so making a permanent addition seems odd. Especially given that Google removed the dedicated search button in Honeycomb, which would seem like a much more commonly used button than a G+ button. The big updates for G+ as we move towards Ice Cream Sandwich are intriguing. We can certainly expect better integration, faster notifications, more robust widgets, and deeper access to your Circles. What other features do you want to see for G+ mobile?