6 upcoming Snapdragon 810 smartphones from LG, Xiaomi, Motorola, Sony, Oppo, and Microsoft
50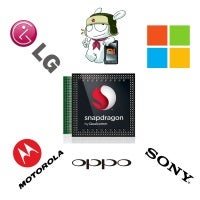 Following its
promising last year announcement
, the Qualcomm Snapdragon 810, which is expected to drive almost all high-end global smartphones this year, had a slew of unprecedented bad PR. Amidst
rumoured overheating issues
and memory controller instability, the racket concluded on a sour note, with "a large customer" ultimately
ditching the 64-bit behemoth for its upcoming flagship device
. In all likeness, this customer is Samsung, and the flagship device in question is the Galaxy S6, which is to be powered by
the Samsung Exynos 7420
- a cutting-
edge
octa-core SoC made on a 14-nm process.
In addition to the considerable financial toll - Qualcomm actually
lowered its outlook for the second half of fiscal 2015
- Samsung's move didn't do the Snapdragon 810's troubled image any favor. In fact, it could have significant impact on the company's future business opportunities, not to mention that Samsung
will become its de-facto rival
if it continues down the "do-it-yourself" road. Thankfully, Qualcomm got the PR crisis under control. It called up six of its famous, influential buddies that picked up the SD810 for their upcoming products, and asked them to say some nice things about it! Should you trust them? Well, if the SD 810 overheated
that
badly, in the end, no major vendor would have bothered using it, we reckon. Remember the Tegra 4? Sorry, Nvidia - we love you, but
we had a great laugh at your expense
.
Genuine
"Snapdragon 810, how we love thee"
niceties aside, the statements from LG, Xiaomi, Motorola, Sony, Oppo, and Microsoft (where in the world is HTC?) contain dead giveaways about their upcoming smartphones powered by Qualcomm's finest! What we're going to do here is present to you each company's statements, followed by some of our own intel on what SD 810 device each company might be working on as we speak.
6 upcoming Snapdragon 810 smartphones from LG, Xiaomi, Motorola, Sony, Oppo, and Microsoft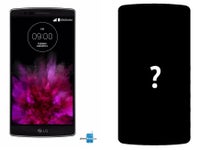 source: Qualcomm
Qualcomm Snapdragon 810 Processor Powers Premium Tier Mobile Experiences of 2015
Superior connected mobile computing processor provides a foundation for global smartphone innovation in 2015
SAN DIEGO, Feb. 2, 2015
/PRNewswire/ -- Qualcomm Incorporated (NASDAQ: QCOM) today announced that its subsidiary, Qualcomm Technologies, Inc. (QTI), has a growing customer design pipeline in excess of 60 premium tier mobile devices based on the Qualcomm® Snapdragon™ 810 processor. New devices based on Snapdragon 810 include the LG G Flex2 and the Xiaomi Mi Note Pro, with many more expected in the coming weeks and months.
"The LG Flex2 is designed to represent a new class of innovation at the premium tier with the dynamically curved design, a richer feature set and faster performance than the previous generation," said Chris Yie, vice president, head of marketing communications at LG Electronics Mobile Communications Company. "With an advanced feature set and stunning multimedia support, the Snapdragon 810 provides us with a tremendous foundation to enable the most advanced mobile experiences for consumers."
"Xiaomi prides itself on embracing the leading-edge of innovation for premium mobile devices," said Lei Jun, Founder, chairman and chief executive officer, Xiaomi. "We make every effort to bring the newest and most innovative technology to our enthusiastic customers, drawing on the best in the industry. Our collaboration with Qualcomm Technologies on the Snapdragon 810-powered Mi Note Pro provides us the ability to deliver more performance, features and user capabilities to a mobile device than ever before. This is what our customers want and what Xiaomi will deliver with the Snapdragon 810."
"Motorola Mobility and Qualcomm have a long history of cooperating to create amazing mobile experiences," said Rick Osterloh, president, Motorola Mobility. "The Snapdragon 810 processor will enable us to push the boundaries even further so we can continue delighting our customers with devices that give them new choices."
"Whether it's long-lasting battery life, watching the latest movies or enjoying music in Hi-Res Audio quality, our customers are increasingly demanding more from their Xperia device to deliver the latest content and entertainment experiences," said Gen Tsuchikawa, senior vice president and chief strategy officer, Sony Mobile. "We're excited about the new capabilities of the Snapdragon 810 processor and are looking forward to working with Qualcomm Technologies as we bring new Xperia products to consumers later this year."
"OPPO is committed to delivering to our users the most delightful electronic experience, that is full of surprises through meticulous designs as well as smart technology," said Sky Li, vice president of OPPO and managing director of International Mobile Business. "We're excited to collaborate with Qualcomm Technologies on our Snapdragon 810-based devices to drive new value in the premium tier for our customers in 2015."
"Microsoft and Qualcomm's long standing collaboration has allowed the two companies to offer compelling business, imaging, and entertainment experiences with Lumia smartphones running on Windows Phone," said Juha Kokkonen, general manager for portfolio and product management at Microsoft. "We look forward to continuing this relationship to deliver best in class Lumia smartphones, powered by Qualcomm's Snapdragon 810 processors, and offer an unprecedented combination of processing power, rich multimedia, high-performance graphics and wireless connectivity for our customers."
"The smartphone experience at the premium tier will be defined by products that don't compromise on performance, connectivity and entertainment, and Snapdragon 810 will be at the heart of enabling these features," said Murthy Renduchintala, executive vice president, Qualcomm Technologies, Inc., and co-president, QCT. "With a growing design pipeline currently in excess of 60 devices, we're excited about the innovation our OEM customers will unlock for consumers who demand superior mobile experiences in 2015."
For premium mobile experiences, Snapdragon 810 processors are designed to enable a new class of performance, connectivity and entertainment never before seen in the premium smartphone tier, including support of the following capabilities for consumers, OEM device makers and operators:
Consumer Capabilities:

Fast LTE connectivity: based on a next generation integrated LTE Advanced modem with Cat 9 support for speeds of up to 450 Mbps
Enhanced image quality and clarity: with high-performance dual 14-bit ISP that supports up to 55 megapixel camera capabilities
Connecting to LTE: enabled by Qualcomm RF360™ Front End Solution Antenna Tuner which increases coverage, throughput and reduces dropped calls
Console quality gaming in up to 4K resolution: based on the new Qualcomm® Adreno™ 430 GPU with 30 percent more performance and 20 percent lower power than previous generation
High-performance 64-bit processing: with quad core ARM A57 CPUs running up to 2.0Ghz and quad-core ARM A53s running up to 1.5Ghz
Fast available Wi-Fi: supporting the new Qualcomm® VIVE™ dual-band, 2x2 802.11ac Wi-Fi with Qualcomm® MU | EFX (MU-MIMO) technology and the newest 60 GHz 802.11ad Wi-Fi for proximal connections up to 5 Gbps
Comprehensive 4K support: including 4K video recording with playback on device and to external display, utilizing leading color enhancement and power-saving technologies
Professional quality audio: with support for the latest Dolby Atmos, and up to 24-bit/192kHz music playback using our Qualcomm® Hexagon™ V56 DSP
Comprehensive LTE coverage: Broad support of LTE/3G modes and bands that support LTE speeds when roaming and fall back to 3G when LTE is not available
OEM benefits
Single SKU design: Global multimode capability and Qualcomm RF360 front end supports lower OEM development costs, SKU and inventory management complexity and costs for global OEM products
LTE reliability: tested extensively across major infrastructure and operator networks worldwide
LTE power efficiency: supported by the maturity of our latest generation LTE Advanced modem and RF360 Envelope Tracker
4K multimedia: reliable third generation 4K platform with network and energy efficient HEVC encoding and new Adreno 430 GPU
Support of all major global position location constellations: including GPS (USA), Glonass (Russia), Beidou (China), and Galileo (EU) LTE DSDA Multi-Sim: supports integrated, single baseband LTE Dual-SIM / dual Active functionality
Operator benefits
Superior user experience at the cell edge: 3x Carrier Aggregation (3x CA) designed to deliver better consumer experiences throughout a carrier's network
Broad use of operators' spectrum assets: support for major cellular modes, including LTE-FDD and LTE-TDD and all 3GPP-approved CA combinations to support an improved combination of coverage and capacity benefits
Support for new carrier features anticipated in 2015: including LTE-Broadcast, VoLTE and Video Telephony with seamless Wi-Fi handover.
Wi-Fi for offload of cellular network traffic: Quality handover of voice and data services between LTE and 802.11ac with MU-MIMO