5 of the best non-casual games for Android
7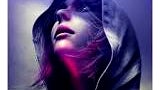 Whoever said that Android and mobile devices in general are only good for casual gaming like trying to beat your
Candy Crush
score, or snapping a quick Dots session while you wait for the bus, hasn't seen games like Republique, and numerous other hard-hitters.
If you are into fast rail shooters, endless runners or score-chasers, you might be thinking that's all there is to it in Android, but you'll be out missing out on some complex, yet addictive gaming worthy of your brain pickings.
We've rounded up a few of those longer, complicated games with complete storylines that take you to weird places, and leave you longing for more in-app purchases. Take a look at the list, and tell us if you've ever been mesmerized by something more complex than casual gaming on Android.
Oh, République, whatever praise we say about you, won't be enough. "Developed over five years by industry veterans (Metal Gear Solid, Halo, F.E.A.R.), RÉPUBLIQUE is a thrilling and topical stealth-action game that explores the perils of government surveillance in the Internet Age." Basically, that's all you need to read to know that this is a great game, end the episodes 4&5 were just released last month. the plot begins with a call from Hope, a girl that is situated in a totalitarian state, run on a surveillance network, which you hack and try to extract Hope through perils and perplexing puzzles. You have to pay for each episode, but given the game's quality, the pricing seems very reasonable. It all started as a Kickstarter project, come to think of it.
An all-time favorite, Machinarium has wiggled its way into Android with one of the most bizarre and beautiful graphics you can imagine. This indie adventure game needs no introduction, and when you get stuck on one of the more complex puzzles, remember that this is not your run-of-the-mill casual fun, but an actual rewarding mindbender.
If you think Gameloft has become too commercialized, give Wild Blood a chance, and the devs will prove you otherwise. This amazing battle story has it all, from action through special powers, to puzzle-solving to reach hidden places. It recreates the story of Lancelot on his way to Avalon, fighting the armies of Hell, no less. The kicker - all of this is wrapped up beautifully in Unreal Engine 3D graphics.
Fan of action-packed strategy war games? Well, Frozen Synapse won't leave you longing for more - the tactical combat simulation game puts you in charge of a small rebel faction that needs to take down the firm that is suffocating all aspects of life in the city of Markov Geist. You get to play in asynchronous turns, controlling a suite of high-tech soldiers through more than 40 single player campaigns.
Yet another nail in the mobile-is-only-good-for-casual-gaming coffin, Bard Tale is one of the most massive 3D role-playing adventure games on Android. Just the thought that the developers have squeezed the vast universe of Bard Tale with its tens of hours of immersive gameplay, in about 2 gigs, is pretty impressive. Tens of enemies, numerous bosses, 150+ items, magical powers, weird non-player characters, and quality narration by Hollywood actors - these are only a sideshow to a great storyline.